The fact that you have clicked on this article means you are either a complete K-drama buff and want to know your type, or you wish to understand what kind of a fan you could be in the future. We got you covered!
Here are 14 types of K-Drama fans in our own version,  that would be relatable to all!
The 'In it for Oppa' type
If tall, handsome Oppas made you come and stay here, you aren't the only one. You are that fan who is just here for your Lee Min-ho. Nothing else matters. The near-perfect depiction of what a partner should be has raised your standards to an extent where you will probably be single forever. All this while daydreaming that he asked you out.
The 'I watched it before you know it' type
This fan watches a drama as soon as it premieres. You wait for what feels like an eternity for the next episode to be uploaded. Some fans cannot even wait for the subtitles and are happy with watching their Oppa without understanding much. If you are this type, congratulations on having a vivid imagination as you pretty much cook up the conversation that takes place right before your eyes. Bonus: As soon as you are finished, you can't wait to tell others that you are ahead.
The 'Sleep is for the weak' type
Coffee is passé. A Kdrama works better at keeping you awake. Finishing a drama-a-day is a piece of cake for you. When you binge-watch, you forget if it is 6 pm or 6 am. As soon as others start their day, you doze off into the dreamland 16 episodes after.
The 'Gimme spoiler' type
If you dive into a drama only after conducting proper research, you fall into this category. Before you start investing your precious time, you need to know if it is worth it. Your browser history includes plot, cast, trivia, etc. You are more interested in 'how' and don't mind receiving spoilers from friends.
The 'Is this what it feels like?' type
Whether someone told you to watch or you came across this happy accident on your own. Slowly, your heart started fluttering and you did not realize when you were knocked over. This new feeling has opened the doors of the K-Drama world you never knew existed. Now you are searching and asking for more. The first's are always special and almost unforgettable. Cherish this time while it lasts.
The 'I don't watch it' type
You are someone who secretly watches it all, knows the latest gossip but openly denies doing it or perhaps, your interests in K-Drama are mild. You are not exactly a fan but don't mind watching clips or scenes from here and there. K-Dramas get your attention mostly when you are bored.
The 'How could he do this?' type
You don't overreact, you are just a sensitive fan. Someone who feels everything way too much. You cry a lot, you laugh a lot. To you, it's still unbelievable how they could walk away from each other when they are in love. Sometimes for days… but it's okay!
The 'My life depends on it' type
Got an assignment deadline? Gwenchana! Got an exam tomorrow morning? Gwenchana! You haven't visited the washroom in hours? Gwenchana! You are that fan who lives and dies for dramas. Apart from the lead, you are the MVP of the drama. They are all you see, talk, and believe. It is all rosy when you begin watching a drama, however, as soon as it ends, you don't know what to do with your life anymore… or well, until you find the next K-Drama ~~~
The 'Old is gold' type
Winter Sonata? Check. Stairway to heaven? Check. Autumn in my heart? Check. Congratulations! You are a lover of classics and perhaps the movie, 'The Classic' as well. K-Dramas have come a long way but you still go back to your OGs. It may also be because you are a veteran fan who has spent more than a decade in the K-Drama world.
The 'I have to screenshot this' type
You are that fan who likes to preserve every moment from the drama like a memory. If we were to check your phone gallery, it would be full of screenshots from your favorite dramas. Not only that, you share them with your K-Drama buddies and would delete your own pictures from the gallery just to have more space for new shots/clips.
The 'Did you notice how they?' type
You simply ain't a regular watcher. The way she smiled, the way he hugged her, the intense background music, the undertones. You notice it all. It is almost impossible for you to miss the tiny details. You watch dramas like you do your homework. It's not really entertainment, it's art and you study it better than your upcoming history exam.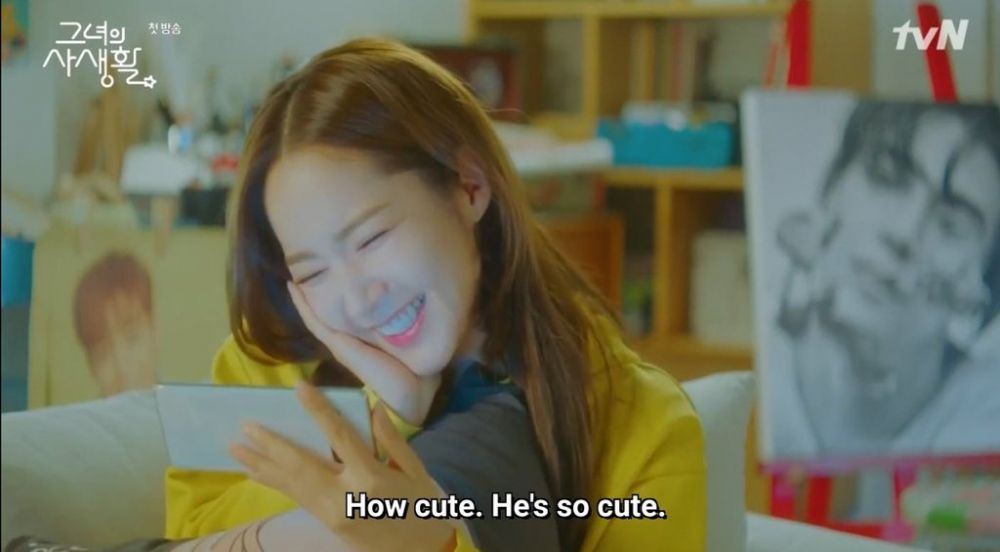 The 'I know everything about him/her' type
Calling you a stalker is an insult. Calling you a master is an understatement. You know everything, literally everything about your favorite actor or actress. The movies/dramas that they have appeared in, brands they like, the food allergies they have, the award nominations they received, their next public appearance down to the color of their house, ok maybe not that much but at least where they live. You are a legend!
The 'I watch and tell' type
The minute you finish watching that one episode, you start spamming your chatroom. You need to tell it all. How it happened, who was involved, how you felt…. Everything! Disclosing and discussing each detail gets you going. You are the one who will scream from the rooftop and get everyone talking about it hence, recruiting your own tribe for the drama!
The 'I write my own story' type
You are the fan who will put a spin on the drama in your own unique way. Fanfictions are your jam. You will either extend a happily ever after into 100 chapters or add subplots until you are satisfied. A creative fan that deserves attention from the screenwriters.
You can either be one, some, or all. But whichever you are, you deserve a K-Drama crown!
Which type of fan are you? What about your friends? Share it and let us know ~~
Looking for more types? Check this out ~~~