A new rom-com 'Genie, Earth' may star Lee Sang Yeob and Jung Eun Ji from A-pink. An industry source revealed, "Lee Sang Yeob and Jung Eun Ji had been chosen as the lead actors in the upcoming drama 'Genie, Earth.'" In response to the news, the agencies of Jung Eun Ji and Lee Sang Yeob stated, "they are currently considering the offers to appear in the drama."
'Genie, Earth,' is a fantasy rom-com action drama. The male lead character of Oh Gyu Tae is a former prosecutor who is presently jobless. This role has been offered to Lee Sang Yeob. In this drama, the male lead learns to converse with an unknown person as his desperate existence gets flipped and he battles the evil forces attempting to control the world after unintentionally gaining supernatural strength from alien substances.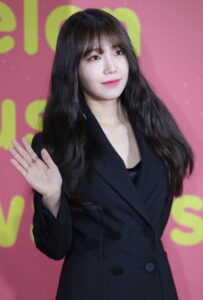 Yoo Ye Joo, a former instructor of the special forces counter terrorism squad who attempts to save the world with Oh Gyu Tae, is the female lead in the drama, and Jung Eun Ji is in talks to portray her.
The broadcasting schedule is yet to be decided.
Are you excited to see Lee Sang Yeob And Jung Eun Ji together?
Connect with us on Instagram Twitter YouTube for more content, interviews, & news.