Netflix have ranked the latest movies and we are not surprised with the list!
According to top10.netflix.com, "'Kill Bok Soon', an action movie, has received 19,610,000 viewing hours in just three days of release, placing it at the top of the ranking of the best Netflix non-English movies." A total of 82 nations, including Australia, Canada, Hong Kong, Japan, Brazil, and New Zealand, have ranked the film among their top 10.
The movie 'Kill Bok Soon' is about a single mother named Gil Bok Soon who secretly works as a killer. The actor Jeon Do Yeon from 'Crash Course in Romance' plays the refined role of Bok Soon. On February 18, 2023, the film 'Kill Bok Soon' had its global debut in the Berlinale Special portion of the 73rd Berlin International Film Festival. On March 31, the film was later made available on Netflix, a worldwide OTT service.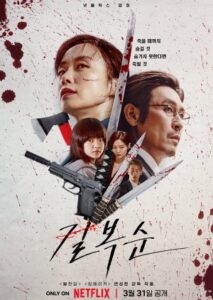 Along with this, 'Emergency Declaration' another film starring Jeon Do Yeon as one of its actor has been dominating the Netflix rankings. The movie is currently ranked third on Netflix's ranking of best non-English TV movies with 9,660,000 total viewing hours. The movie recently made its Netflix premiere; it was first released on August 3, 2022.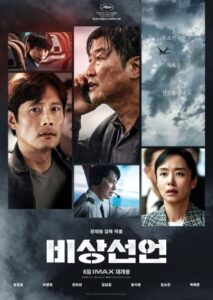 The plot of 'Emergency Declaration' centers on a terrorist assault on an airplane. Gu In Ho, a seasoned police investigator, learns of a terrorist plot to attack a plane carrying harmless people, and he immediately starts looking into it. However, he soon discovers that the threat was real. Despite his best attempts, he fails to prevent the attack on the Korean Flight 501 that is headed for Hawaii. A terrorist on board the aircraft unleashes a dangerous virus, endangering the lives of everyone on board.
Have you watched the movies 'Kill Bok Soon' and 'Emergency Declaration'? If not, it's time to add it to your watch list!
Connect with us on Instagram Twitter YouTube for more content, interviews, & news.