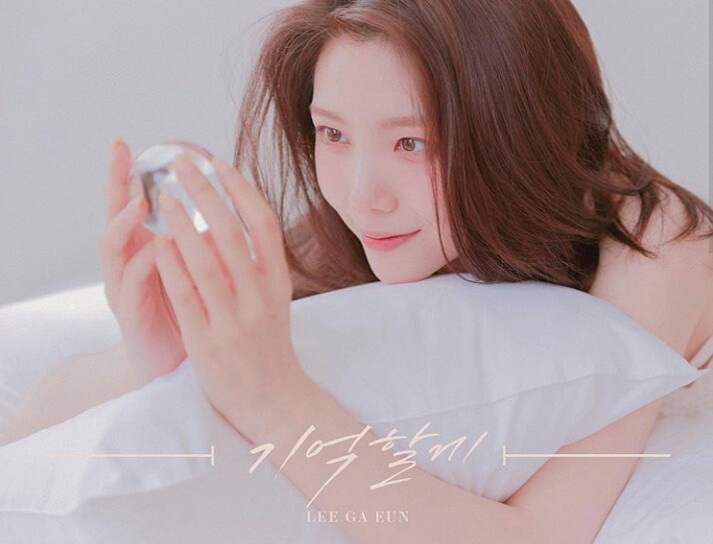 Lee Gaeun has released her first ever solo single 'I Will Remember (기억할게)'!
The twenty four year old idol debuted in Pledis Entertainment's girl group After School back in 2012, at the age of seventeen. Despite their success, the girl group has been on an extended hiatus since 2015 and at present only three members of the group remain at Pledis Entertainment. Gaeun's decision not to renew her contract with Pledis Entertainment comes after spending eight years with the entertainment agency.
During the last year, the idol participated in the Mnet survival show 'Produce 48' where she showed off her unique vocal tone, dance skills, performance prowess, expemplary leadership skills and fluency in the Japanese language. Despite being ranked #1 more times than any other participant on the show, Gaeun ranked #14 in the final round and hence did not debut as a member of I*ZONE.
When news of her contract expiry broke, the soft spoken idol penned a sweet handwritten letter to her fans on her official Instagram (@by.gaeun) that read –
"Hello. This is Kaeun. I'm greeting you for the first time in a long time. I'm not sure where to start… I'm not sure if I can fully relay all of the feelings of thankfulness and apology… This is the hardest letter I've ever had to write.
First, I want to apologize to the fans who must be upset by the news of my contract expiration, as I am now unable to be with you on more stages. And I also want to thank you for your kind, unchanging support. The time that I spent with fans after debuting as After School's Kaeun was such a dreamlike, happy time for me. I am thankful that the people I spent such a happy time with were my members, the unnies.
And to president Han Sung Soo and all of the Pledis staff, who allowed me a life as After School's Kaeun! Thank you for cherishing me and watching over me. I will do my best always, with a thankful heart!
From here on, I will be greeting fans as Lee Kaeun rather than After School's Kaeun, but I will not forget the times that I've spent until now. As I remain thankful for your hearts, I will work hard to meet you more often!
I will try my best to show you an even better side of me. I will become a better person. Please stay with me from here on as well. Once again, thank you and I love you.
Sincerely, Kaeun."
With her contract expiring today (6th July 2019), the talented idol has released her first ever solo single 'I Will Remember (기억할게)'. The track is both a thank you to her fans and a bittersweet last gift to fans as After School's Gaeun, but marks a new chapter in her life as she begins the journey as solo artist Lee Gaeun.
The audio for her new single was uploaded to Music Classico's official YouTube channel. Check out the song below!
Stay tuned for the release of the 'I Will Remember (기억할게)' music video on 12th July!
EDIT: 12th July – Release of music video for 'I Will Remember (기억할게)' via Super Sound Bugs YouTube channel. Watch below!