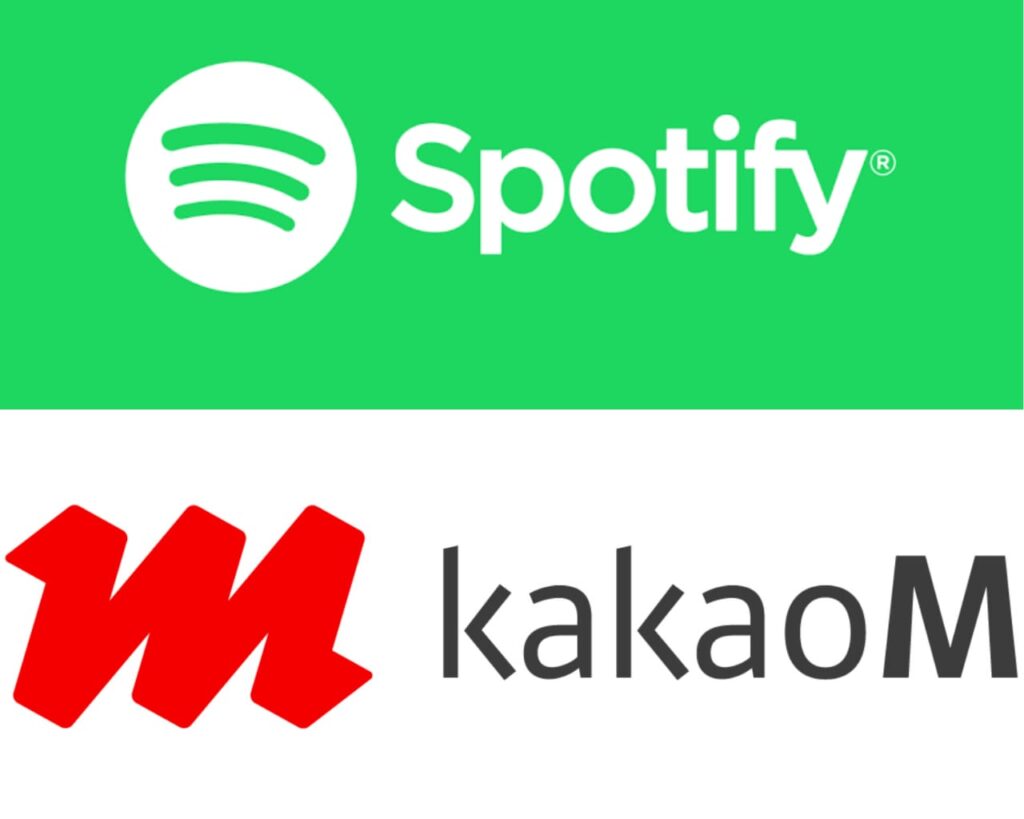 Things took a serious turn in the K-Music world as fans realised that songs distributed by Kakao M were no longer available in Spotify Worldwide. But is this a new move?
When the World's largest streaming app, Spotify finally launched in Korea earlier this Month, it had launched without the songs distributed by Kakao M and hence this meant that even though Spotify was officially available in Korea, songs from artists like IU, MONSTAX, Zico etc were not available. This move did raise questions but it was assumed that it was because of the presence of other local streaming sites like Melon, Genie and Flo. During that time, a spokesperson from Kakao M had told The Korea Herald, "We are still talking with Spotify (about distributing our songs through their platform)". 
Kakao M is after all one of the biggest content distributors in South Korea and is also in-charge of streaming app 'Melon'. It was because of this reason that it was speculated that even though iTunes already had a presence in the Korean Market it could not break through because it did not have access to the songs distributed by Kakao M. Korea already has streaming sites like Melon, Genie and Flo. Korea's largest music streaming platform is Melon, which enjoys a 37.5 percent local market share and together with Genie and Flo, it has more than 80% of the market share.
But even though the Kakao M songs were not available on Spotify Korea, it was available worldwide until today. This move has not only affected top groups like MonstaX, Mamamoo, Seventeen, Sistar, BTOB, A-Pink, Astro, Kard, IU, (G)i-dle, Sunmi etc but it has also affected new rookie groups like P1Harmony, Cravity, E'Last, Wei, StayC and many other groups belonging to small companies as any or all songs released by these artists since 2019 has been removed. Hiphop artists like Code Kunst, Zico, DPR Live, Giriboy etc along with Korean Band Jannabi and more has also been affected. K-Drama fans were also affected as many OSTs are no longer available.
Spotify has debuted it's first K-Pop playlist in 2014 and ever since then, listeners have streamed more than 180 billion minutes of the genre and added K-Pop tracks to more than 120 million playlists. Spotify had also confirmed that in the last 6 years, the share of K-Pop listening on Spotify has even increased by more than 2,000%.
Platforms like Spotify help the artists reach out to international fans and also makes access to music easier for the fans and this move by Kakao M/Spotify has definitely brought about an uproar in the K-POP community. As fans started to realise that songs from many K-POP groups/artists have been removed, #Spotify #Melon #KakaoM began to trend worldwide. #Spotify trended No. 1 in India.
There has however been no news or update from Spotify or Kakao M but Tablo from Epik High did tweet about it and confirmed the news that their latest album, 'Epik High is Here' is currently unavailable because of a disagreement between Kakao M and Spotify.
Apparently a disagreement between our distributor Kakao M & Spotify has made our new album Epik High Is Here unavailable globally against our will. Regardless of who is at fault, why is it always the artists and the fans that suffer when businesses place greed over art?

— 에픽하이 타블로 | Tablo of Epik High (@blobyblo) February 28, 2021
With this move, many fans noticed that the number of streams for the affected artists has also gone down by a huge number. Streaming sites like Spotify, iTUNES, YouTube etc play an important role for the international fans as it is through these sites that they can show their support by streaming. In India as well, a lot of songs have topped the charts because of the efforts of the fans but it now looks like this will no longer be possible.
At a time when there has been a very high increase of interest towards Korean Music and Korean Drama, this move by Korea's biggest content distributor does raise questions as Spotify holds a steadfast market worldwide when it comes to music streaming.  Whether this move is permanent or temporary we do not know but we hope that a solution will be found between the two giants so that the artists and the fans will not suffer because of it.