Kim Go Eun is in talks to join the cast of the upcoming Romantic Drama Eun Jung and Sang Yeon.
On April 13, a media report revealed that the actress is in talks for the lead role of 'Ryu Eun Jung' in Eun Jung and Sang Yeon, which was later confirmed by her agency BH Entertainment.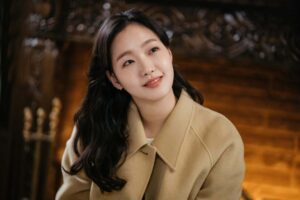 The Drama Eun Jung and Sang Yeon revolves around the story of Ryu Eun Jung and Cheon Sang Yeon, who have been Best friends since Elementary school, but broke up due to special reasons. After years pass,  they meet each other again as adults. The drama will be helmed by Director Jo Young Min, who is known for his previous works such as The Interest of Love, Do you like Brahms? along with Writer Song Hye Jin. The production will be headed by Kakao Entertainment.
Further details about the drama are yet to be released.
Connect with us on Instagram Twitter YouTube for more content, interviews, & news.