'K-POP'  maybe a genre in itself but Korean music isn't just about Korean pop, it also includes Korean R&B, Korean -Indie, Korean Hip-Hop, and many more.
Korean R&B traces its roots to, back in 1990s with the debut of 'Seo Taiji' & 'The Boys' but, in recent years a wave of R&B has emerged in Korea where the artists from independent labels have driven the genre more into limelight. If you are not at all aware of this genre but want to give it a try, then we bring you Five artists from where you can incite your journey!
1.CRUSH
Crush (Shin Hyo-Seob) a R&B singer and songwriter is one of the most talked South Korean R&B artist who debuted in 2014 as a solo artist under the agency Amoeba Culture but recently joined PSY's new talent agency P-Nation. Crush has various collaborative projects with top K-Pop artist likes Taeyeon from Girls Generation, Joy of Red Velvet, Zico, Epik High, and many more.
He has also given some most famous OSTs ,If you are a K-Drama fan then you must be familiar with "Goblin's" OST titled as "Beautiful," that is one of many masterpieces by Crush.
2. JAY PARK
Multi-platinum American-Korean Hip-Hop/R&B artist who has been leading the show business over a decade now. Along with being Singer, Rapper, Dancer, Producer he's also a successful CEO. Jay Park established independent hip-hop/urban label, AOMG, based in Seoul, South Korea in 2013 and the artists of AOMG have been topping the mainstream music charts of South Korea and Asian regions. Recently he brought the international music community together with his newly minted label H1GHR MUSIC. Jay Park initially rose to fame from being the leader of 2PM a K-Pop  group under JYP Entertainment. 
Even if you don't know anything about Korean R&B and Hip-Hop you must have heard of this multi talented legend.
3.HEIZE
Heize (Jang Da-Hye) also known as a Korean R&B's princess. She's a South Korean singer, rapper, songwriter and well as composer currently signed to agency P-Nation. Heize debuted in 2014 with the single "wandering a bit more". She has given her beautiful voice to many of soundtracks of hit K-Dramas like "Goblin" , "Hotel Del Luna" also she have collaborated with many top artists BTS's Suga is one of them as a producer. 
She came into public's eye during the show "Unpretty Rap Star" a Korean reality show featuring female rappers. It was no surprise that she topped the charts with her distinctive vocals and clever songwriting.
4. ZION.T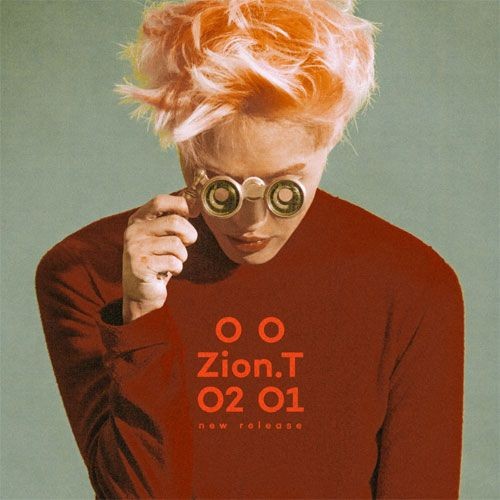 Kim Hae-Sol known as his stage name Zion. T known for his signature sunglasses is a Korean Hip-Hop and R&B artist. He's under subsidiary level of YG Entertainment. His powerhouse vocals has made him to stand out among others. Zion.T  is one of the most experimental Korean R&B artist. He has collaborated with some of big rappers of the K-Pop industry like G-Dragon and also with R&B artists like Crush. His smooth and languid voice will definitely make you sway!
5. DEAN
Dean (Kwon Hyuk) is an alternative R&B singer, songwriter as well as producer. He is also a part of hip-hop crew Fanxy Child with Zico, Crush, Penomeco, Millic, and Stay Tuned. Dean also wrote songs for various artists, including American artist like Justin Bieber and K-Pop group including EXO. He debuted in America in 2015 with his song "I'm not sorry." 
He also appeared as one of the producer in the South Korean reality show 'Show me the Money.' He is widely known as "Korean R&B Prince of Asia".
Hope you love our list. Do follow us on Instagram (@namaste_hallyu) and (@namastehallyustudio) for quick updates on K-Pop and K-Drama news and stay tuned for our next article!
Written by: Anamika