bugAboo is a six member South Korean girl group under A Team entertainment. The group, consisting of Choyeon, Eunchae, Yoona, Rainie, Cyan and Zin, debuted on 25th October 2021 with their title track "bugAboo". The name 'bugAboo', inspired by 'peek-a-boo', carries the meaning of 'Let's overcome the fearful existence in our hearts together and realize our dreams'. The group has two sub-units called "bug" (Choyeon, Eunchae, and Zin) and "boo" (Yoona, Rainie and Cyan). 
Following the promotions of their comeback album 'Pop' earlier in June, the group held a series of successful concerts in late August and early September in Tokyo, Japan. Now, they are all set to embark on their first visit to India, where they will perform as Korean Representatives in New Delhi, at the Rang De Korea K-IND Festa on 15th and 16th October along with other acts.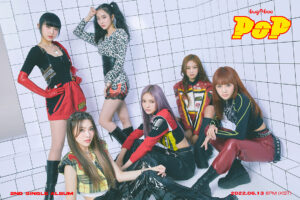 Ahead of their performance, the group shared their thoughts about their music, their journey and what they are looking forward to in an exclusive interview.
With members hailing from Korea, Japan and Taiwan, and with talents ranging from songwriting, playing instruments and composing music to character imitations, miming and ventriloquism, bugAboo indeed is a refreshing harmony of a variety of different personalities coming together to form a well-knit group. The group also has the familiar faces of Choyeon and Eunchae, who appeared on 'Produce 48' and attained rank 50 and rank 32 respectively, and Zin who appeared on 'I Can See Your Voice 7'. 
The members enthusiastically introduce themselves as we begin the interview.
Choyeon: "Hello! I'm cherry-leader Choyeon! I'm the leader and main dancer of bugAboo!" 
Eunchae: "Hello. I'm Eunchae, in-charge of energy in bugAboo!"
Yoona: "Hello! I'm Yoona with a milk-like smooth smile, I'm from Hokkaido in Japan! I love sports, and I'm the sub-vocal with a charismatic bass. Please remember Yoona!"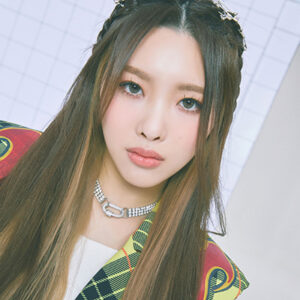 Rainie: "Hello! I'm the main vocalist with a voice you can't get enough of, I'm Rainie!"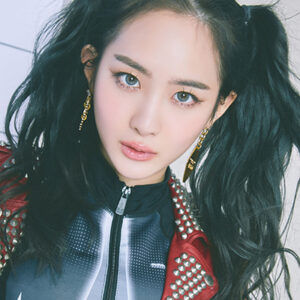 Cyan: Hello! I'm butterfly Cyan, the sub-vocal of the team!
Zin: "Hello. I'm Zin, the maknae and main vocalist of the team! Nice to meet you!"
Despite having debuted only last year, the rookie group has already made their mark. Their debut album 'bugAboo' (released on 25th October 2021) peaked at number 42 on the Korean album charts, followed by their second single album 'Pop' (released on 13th June 2022), peaking at number 46.
Their debut music video 'bugAboo' also received a whopping 10 million views within a week of its release hence showing that they are here to stay. bugAboo made a bright comeback recently but in KPOP, most concepts keep changing. The members thus shared what they would like to explore in future as 
Rainie states, "We want to try diverse concepts with different styles, allowing us to showcase various sides of ourselves. And some of our members are writing and composing now! In the future, I want to try planning bugAboo's album myself!" Zin also shared a similar opinion as she states, "Rather than a particular genre, I want to try songs that show different vibes and diverse sides of ourselves! Each of our members has unlimited charms, so we want to showcase them all in our albums one by one!"
As with any other K-POP group, bugAboo also has their fandom and they are known as RAINBOO. What is however interesting is that the group name was chosen by their fans in a poll. Member Yoona gave further insight into it as she shares about how it came about, "When we were deciding our fandom name, each of the members picked a name and advocated for it. The member who was in charge of the name "RAINBOO" explained that the 6 bugAboo members together with the fans becomes 7, so we become a rainbow of seven colors! That was very touching, and since bugAboo and RAINBOO are similar, they suit each other really well. This is why we thought of using the name RAINBOO." Besides the chosen fandom name, there were also other names like 'Myboo', 'Bloom', and 'Spooky', and as a RAINBOO, If you have wondered their other favorite, Yoona shares, "Among the other names, I liked 'Myboo'! It feels affectionate since it has the word 'My' in it!"
bugAboo fans may have different words to describe them, but 
Rainie expresses that if she had to choose one word to describe the group, it would be "star", as each of the members has a different color and a different vibe and so, she believes that they shine bright on the stage like pretty stars. Cyan adds in her thoughts and describes bugAboo as a "rainbow". She explains, "Since every one of the 6 members is very distinct and we have different charms. The 6 of us blend well together, and together with our fans RAINBOO, the 7 colors are completed. This is why I think 'rainbow' describes us the best."
In this fast paced world, there are days when we all need inspiration and 
Choyeon shared about how she gets her inspirations, "I receive my inspiration from watching our senior idols! Watching their performances and behind-the-scenes videos helps me realize and learn a lot of things!"
The girls have released only 2 single albums so far but their fandom is ever-growing and their music is reaching out to many. Cyan shares that if they were to introduce someone to their music, she would like to recommend 'All Night Play' from their debut album, "Right from our debut I've been saying that I like this song. I like the harmony of the teen-like vibe and the upbeat melody, and the calming part during the bridge changes the feeling of the song and adds mystery to it!"
The Korean entertainment industry is an ever growing industry and as we spoke about the future, Eunchae expresses their long term wish, "Our long-term wish is that bugAboo grows to become a girl group that represents Korea. While representing Korea we want to make a positive impact on the world, and we want to become good role models for all the youths that have a dream." 
This goal is turning out to be true as they have come all the way to India to represent. Ever since KCCI announced that the girl group is coming to India, their Indian fans have been eagerly waiting and bugAboo also shares their excitement on what comes to their mind when they hear India, what they would like to do, and their message to their fans.
"If I talk about India, the Taj Mahal comes to mind! I have always seen it only in books, I want to go there and see it with my own eyes!" shares Choyeon as she once again greets her fans and sends her message, "Hello, I'm Choyeon from bugAboo! It is an honour to be able to greet you through this interview, thanks to all of you that love us from India. In the future too, we will showcase more of bugAboo's charms so please show us a lot of support and please keep loving us! Thank you!"
Cyan also agrees that the Taj Mahal is her first thought as well because Taj Mahal is a cultural heritage of India, and  also because she wants to see it in person! She also sends a message to her fans, "Indian RAINBOO, and global RAINBOO!! We really missed you and wanted to see you!! We're coming to see you soon so please wait for us a little bit! Thank you always, and I love you"
We all have a bucket list and Eunchae shares that Curry is the first thing that comes to her mind as she has loved curry since she was a child, and one of the items on her bucket list is to visit India and try curry there! She further adds, "Our Indian RAINBOO! It is such an honour to be able to greet you this way, I have always wanted to visit India and I am so happy that I have the chance to! Let's have fun together with all our energy!!"
Member Zin also agrees that she would definitely want to try curry and she expresses that she finds the culture of eating with hands fascinating and says, "Indian RAINBOO~ We're coming to India very soon! Thank you so much for welcoming us, see you soon! I love you!!"
Taj Mahal, and trying authentic Curry are some of the things that are mostly on everyone's list when we think about India but Rainie has an Indian addiction on her list! "I love Indian milk tea, so that is the first thing that comes to mind!" She also enthusiastically adds, "We're visiting India and we'll get to meet our fans there, so I'm really looking forward to that! I want to meet RAINBOO very soon! We'll do our best so please cheer for us a lot! I love you!!!"
Yoona is probably the most enthusiastic about India as she shares her excitement over Indian movies, "I have watched a few of them! Indian movies have a lot of dance scenes, which I found fascinating and fun! Many of them have happy endings which warmed my heart and gave me strength! I want to watch more Indian movies in the future!"
As we reach the end of the interview, Yoona has an ending message with a sweet surprise, "It is such an honour that we have the opportunity to come to India! I'm so happy that we will get to meet our RAINBOO living in India, and I want to thank you so much for waiting for us till now! I hope that more people can find out about bugAboo in India. We will continue to send you lots of love from Korea, we hope you receive it in India! I love you!! मैं तुमसे प्यार करती हुँ Main tumse pyaar karti hoon."
Watch bugAboo perform at the Rang De Korea festival this weekend! Tap on the link to know more about it. 
Connect with us on Instagram  Twitter  YouTube for more content, interviews, & news.