BTS has made its long-awaited come back with a bang!
BTS released their anthology album "PROOF" along with the music video for the title track on June 10 at 1 p.m. KST.
The group has made the comeback after nearly a year-long hiatus. They released 3 tracklists earlier on 9, 10, 11 May KST. Later on 28, 29, 31 May and 1, 2 June KST they dropped concept photos. They dropped the first teaser of the MV on 8th June KST.
The album spans three CDs and features 48 tracks, capturing BTS whole 9-year career.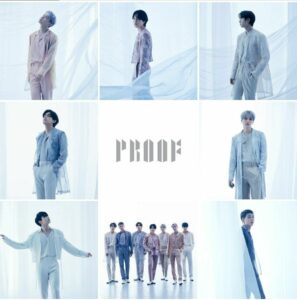 'YET TO COME' (The most beautiful Moment in life) surpassed 10 million views instantly after release proving once again that BTS is paving the way and also the MV has reached #1 on Melon's a "Top 100" list in just over an hour after its global release.
Since Melon's 'Top 100' was relaunched in August of 2021, this is the first time any artist, any song, has ever reached #1 on the "concrete" chart known as Melon's 'Top 100' less than 24 hours after release.
드디어 돌아왔다💜 반짝이는 일곱개의 별✨#방탄소년단 의 역사가 담겨 더욱 특별한
앤솔러지 앨범 <Proof> 발매 💿

🍈멜론 독점 콘텐츠❗️지금 확인해보세요😎

아티스트가 가장 빛나는 곳, #멜론스포트라이트#BTS #Proof #BTS_Proof @bts_bighit pic.twitter.com/AoGBLG0QUs

— Melon (@melon) June 10, 2022
In other news, on June 13 at 9 PM KST, BTS will perform "Yet To Come" live for the first time in a special broadcast on YouTube featuring a special guest.
Check out 'Yet To Come' MV here.
Connect with us on Instagram  Twitter  YouTube for more content, interviews, & news.