Boy Group YOUNITE  gears up to drop their fifth EP '빛 : BIT Part.2'!
The Group unveiled the Story Trailer for their highly-anticipated fifth EP '빛 : BIT Part.2', and Tracklist with 5 tracks-  'Chili Pop', 'Love it' (Title), 'F!zzy Soda Love', 'Cupcake' and '너라는 별', providing a sneak peek into the exciting journey ahead.
YOUNITE 5TH EP '빛 : BIT Part.2'
TRACK LIST

2023.10.17 6PM (KST) RELEASE#YOUNITE #유나이트#빛_BIT_Part2 #정했어 #Love_it#브랜뉴뮤직 #BRANDNEWMUSIC pic.twitter.com/KtqW3I14IE

— YOUNITE (@YOUNITE_offcl) October 4, 2023
The story trailer, accompanied by captivating background music, features YOUNITE members engaging in affectionate conversations and running energetically as though they've found someone. Additionally, the trailer reveals the 'Love it' font design and teases the appearance of a mysterious female protagonist at the end, building anticipation among the fans.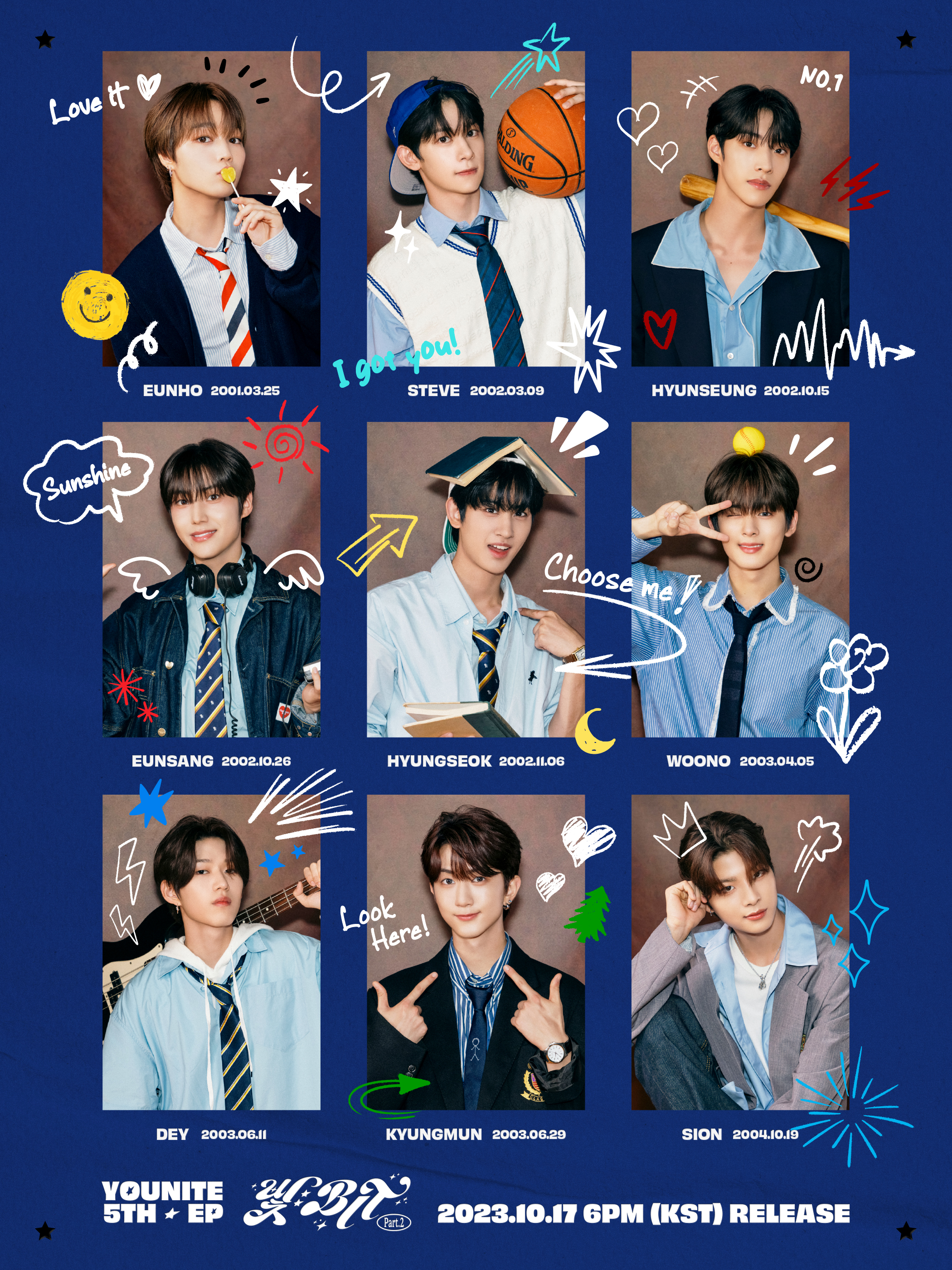 YOUNITE, composed of nine members Eunho, Steve, Hyunseung, Eunsang, Hyungseok, Woono, DEY, Kyungmun, and Sion, is a boy group under Brand New Music, who made their debut in 2022 with first EP 'YOUNI-BIRTH'.
Mark your calendars as YOUNITE is set to release their album on October 17 at 6 PM KST (2:30 PM IST).
Stay tuned for more updates!
Connect with us on Instagram, Twitter, and YouTube for more content, interviews, & news.