Yeo Jin Goo has signed an exclusive contract with JFULL Entertainment.
As reported by Naver, JFULL Entertainment stated, "We signed an exclusive contract with Yeo Jin Goo. We are excited to develop a relationship with Yeo Jin Goo, who has multifaceted talents in different fields. We will give our heartfelt support and attention so that Yeo Jin Goo keeps growing as a brilliant actor who takes an active part in any genre, so please show lots of support."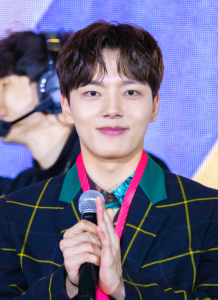 Yeo Jin Goo debuted in 2005 with the film 'Sad Movie' and was most recently seen in the 2022 romance film, 'Ditto'. He is best known for his roles in dramas such as 'The Man Who Became King,' 'Hotel Del Luna' and 'Beyond Evil.' JFULL Entertainment specializes in actor management and is home to Park Si Hoo, Kim Hye Hwa, Song Ji Hyun, and more.
Best wishes to Yeo Jin Goo for his new journey!
Connect with us on Instagram Twitter YouTube for more content, interviews, & news.