Boy Group TRENDZ gears up to release their highly-anticipated album.
TRENDZ is set to drop their 3rd single album 'STILL ON MY WAY,' consisting of three tracks namely- 'MY WAY' (title track), 'ven conmigo,' and 'O.Y.E'. They have unveiled concept photos, mood film, highlight medley and more as per the scheduler.
[TRENDZ]

3rd Single Album
'𝐒𝐓𝐈𝐋𝐋 𝐎𝐍 𝐌𝐘 𝐖𝐀𝐘'

Highlight Medleyhttps://t.co/8EZvnKeuVW

📜2023.09.06 12PM (KST)#TRENDZ #트렌드지 #MYWAY#venconmigo #MYWAY #OYE pic.twitter.com/N5LrOIUKvc

— TRENDZ (트렌드지) (@TRENDZ_OFFCL) August 29, 2023
This album marks their second comeback of the year, following the release of 2nd single album 'BLUE SET Chapter. [NEW DAYZ]' in March.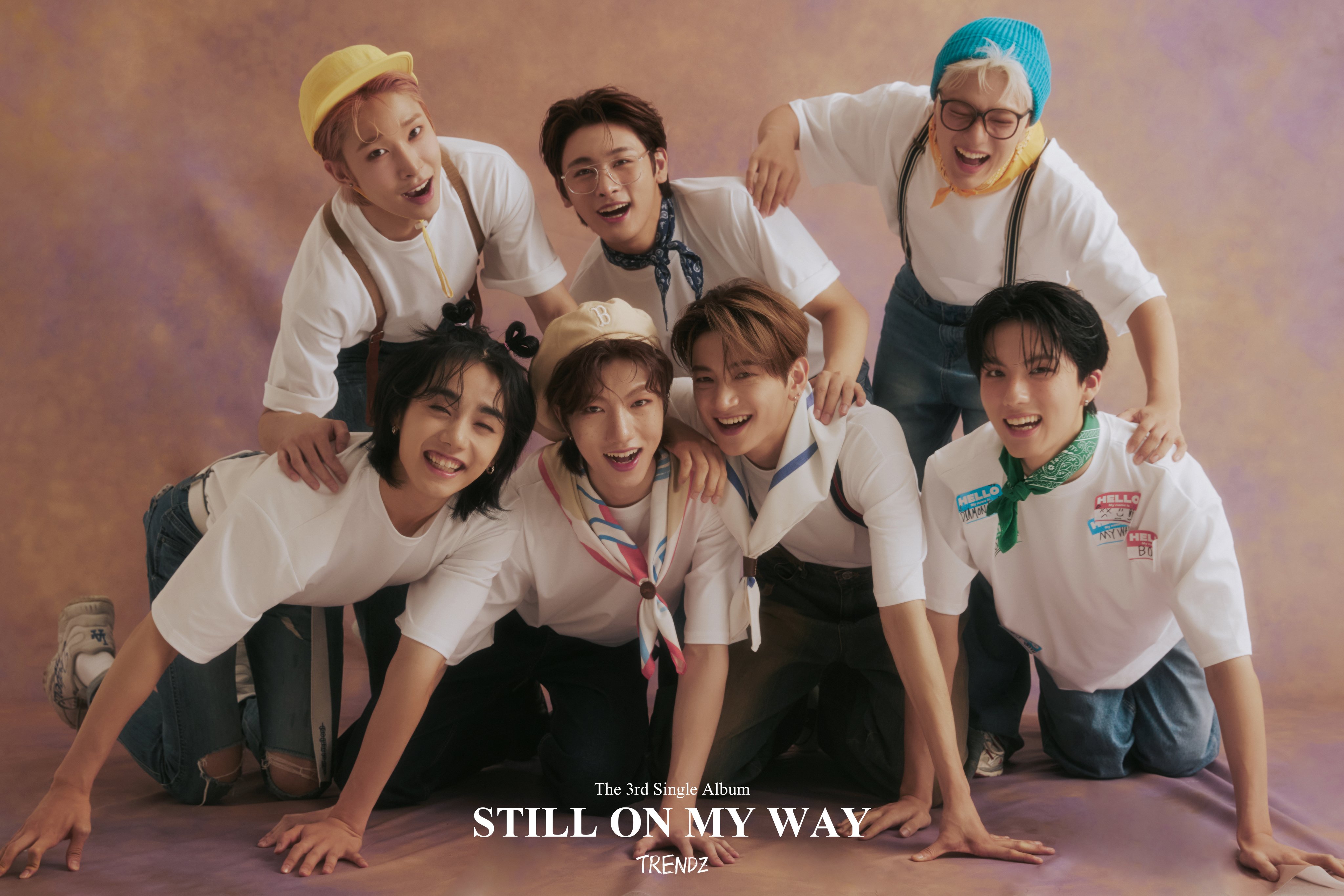 TRENDZ, a boy group under Global H Media, made their debut in 2022 with the mini-album 'BLUE SET Chapter 1. TRACKS.' The group comprises 7 members: Hankook, Eunil, ra.L, Yoonwoo, Havit, Yechan, and Leon.
'STILL ON MY WAY' is scheduled to be released on September 6 at 12 PM KST (8:30 AM IST).
Stay tuned for more updates.
Connect with us on Instagram Twitter  YouTube for more content, interviews, & news.