TRCNG are fierce in their comeback mini-album "RISING"!
The 10-member group under TS Entertainment debuted on October 2017 with "Spectrum" and progressed to a comeback in January 2018 with "Wolf Baby." They also issued a pre-release track "Paradise" back in May 2019. In July 2019 they released a comeback spoiler in line with the album image and  have also revealed the member's teasers.
On August 5th at midnight KST, TRCNG released the music video for "Missing".  The video highlights the member's visuals and sharp, highly synchronized choreography, as well as their acting skills in a slightly angsty storyline.
The "RISING" album consists of five tracks – title track "MISSING", "Paradise", "Island", "Paradise (Inst.)", Hidden Track "#Ssenji".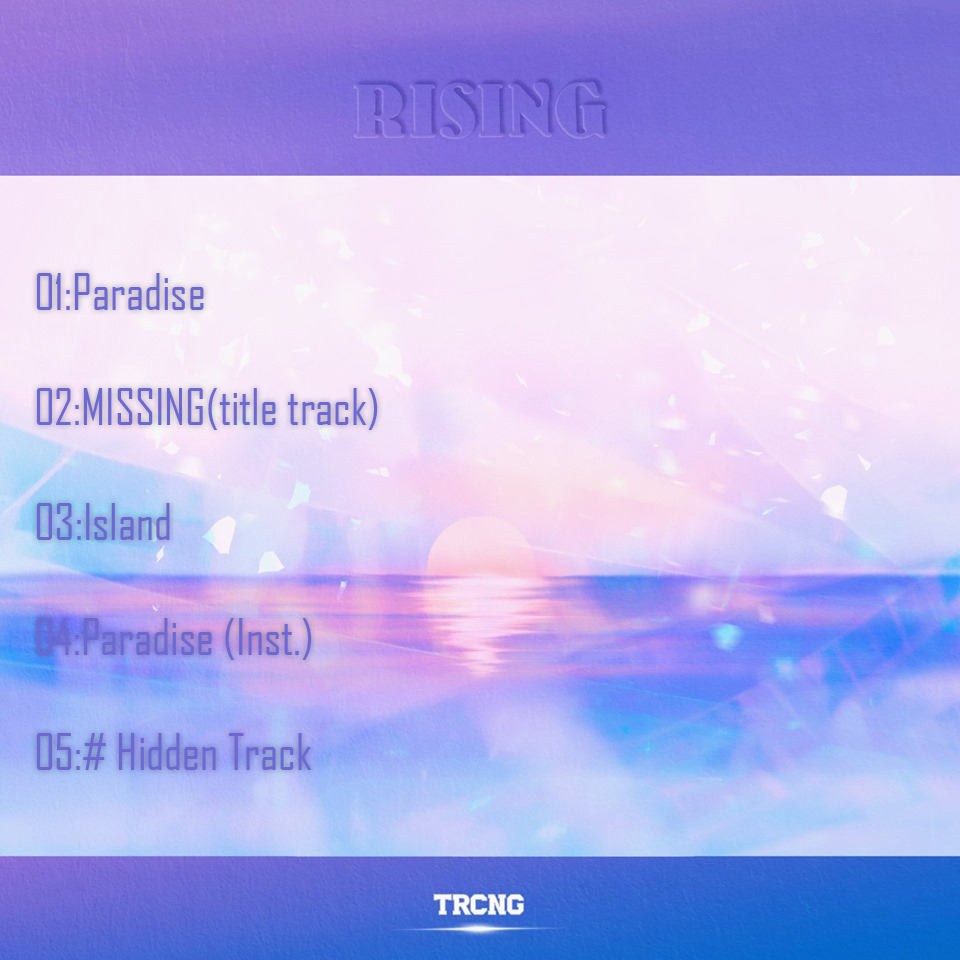 The title song  "MISSING" combines the sensibility of each member with the addictive lead sound and lyrical line which transfers a message to a youth who has vague anxiety and fear about the future with addictive lead sound and melody, a strong synth sound, a rhythm that digs calmly. Track "Paradise", a futuristic R&B-based pop genre. It expresses the lyrics by giving a message that gives strength to all those who are tired of their dreams and hopes with the sensual expression of "Paradise" also featuring intense synthesizer sounds and calm and punchy rhythm.
TRCNG worked with talented composers GRUZIO and Tipsy, Ho-Hye's rap making for the deeper song that can get a glimpse of the sensitivity. The expression "Island" was drawn up by Yoon Ji-sung (Wanna One), Kyu-Hyun, Park Jung-Hyun, OST and The English Gentleman. This is a well-made track for the hot summer.
The hidden track "#Ssenji" is a song composed by the composers of Real Bros Music Group, which has produced numerous Korean singers. It is a meaningful song with four rappers who participated in the hidden track along with, Lee Won-Sang, a guitar player who participated in a lot of sessions such as the Big Bang and Epik High, raised the perfection of the song. The song incorporates a metal sound to the mainstream trap-based on the hybrid trap genre that is rarely found in Korea.
Check out the music video for title track "MISSING"  below!
Stay tuned for more on TRCNG!