Meet Taegukgi: The New South Korean Marvel Superhero
Posted by : TeamNH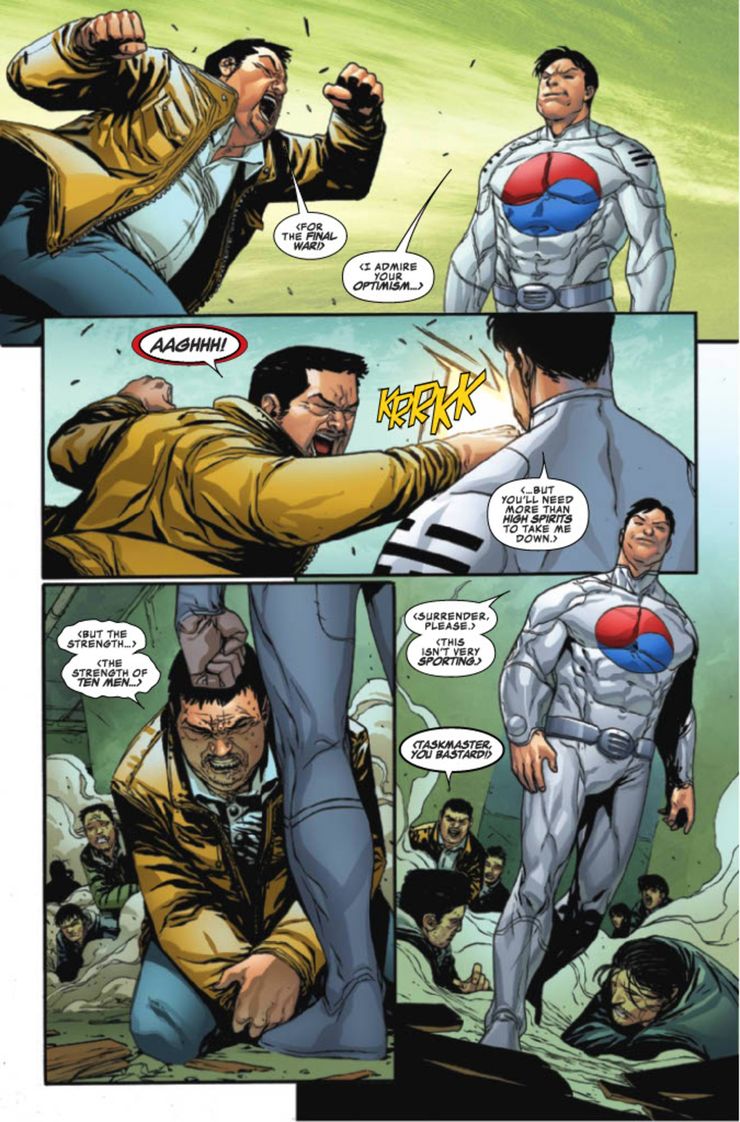 With the Hallyu spreading across the globe,  is a new South Korean superhero addition in the Marvel Comics surprising? We think not!
Fans of the Korean Wave and Marvel Comics received an exciting news when Comic Universe of Marvel introduced a spanking new addition to it's superheroes and named him as, Taegukgi. 
Taegukgi is named after the South Korean flag and his superhero getup takes after the same too. Each color in the South Korean flag symbolizes very important characteristics of the country and its culture. In Korean culture, white is a traditional color that stands for peace and purity. The circle in the center of the flag represents universe's balance. The colors red and blue that look similar to a yin yang represent positive cosmic forces and negative cosmic forces, respectively. The four trigrams in the flag symbolize the philosophy of movement and harmony.
Taegukgi was newly introduced in the third volume of Taskmaster, another superhero from the same universe. In the comic, Taskmaster was on a mission in South Korea after the expiration of Maria Hill in order to clear his name as Maria Hill was working on a project called 'Rubicon Trigger' and he wanted to find Ami Han, to learn more about this project. During this course of events, he even fake traded superpowers to a "death cult" that lead to encounter of Taegukgi and White Fox.
What we know for sure is, Taegukgi seems to be a man of wisdom and values who definitely has deep rooted patriotism for his superhero outfit. He is also seen by fans as Korean version of Captain America and we can't help but agree as Captain America is also a man of sentiment, values, and patriotism. Both the superheroes, Taegukgi and Captain America, also have a good build making attributing to the same. 
The comic already looks interesting but speaking of build, we also wanted to tell you our thoughts on who should be casted as Taegukgi in the Marvel Cinematic Universe, if ever Marvel Studios planned for a live action movie. Can you take a guess? We unanimously voted for WonHo . The Men's Health Korea magazine had also recently featured WonHo on their cover and called him "Captain Korea" and we agreed! Do you see where we are getting at?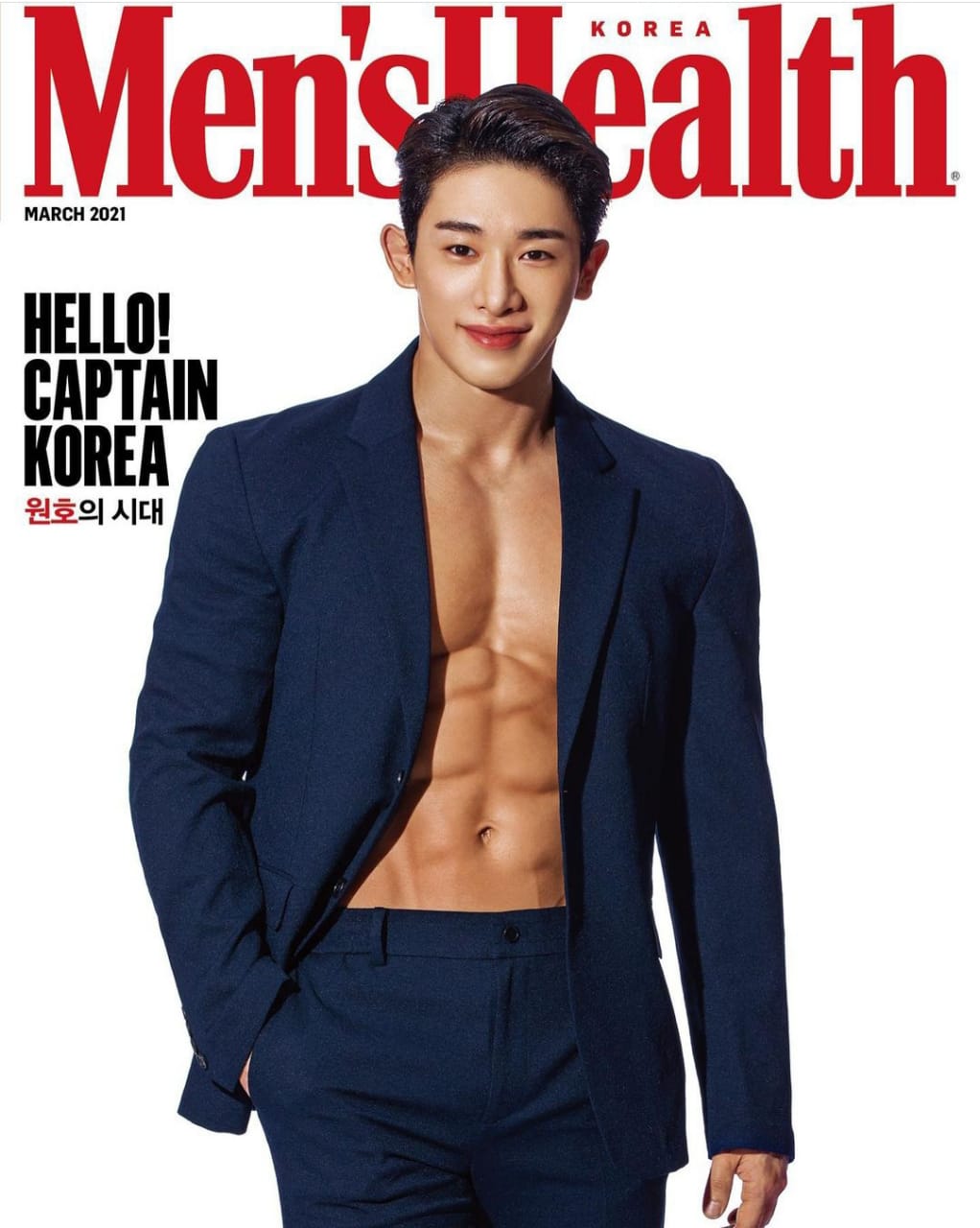 So what do you guys think? Do you have someone else in mind? Do let us know in the comment section! 
For the comic lovers, here's few sneak peeks of Taegukgi's brand new appearance in Taskmaster Volume 3. 
Tags: boy band, kpop, kpop idols, marvel comics, marvel movies, Monsta X, south korean flag, south korean superhero, taegukgi, wonho kpop, wonho monsta x