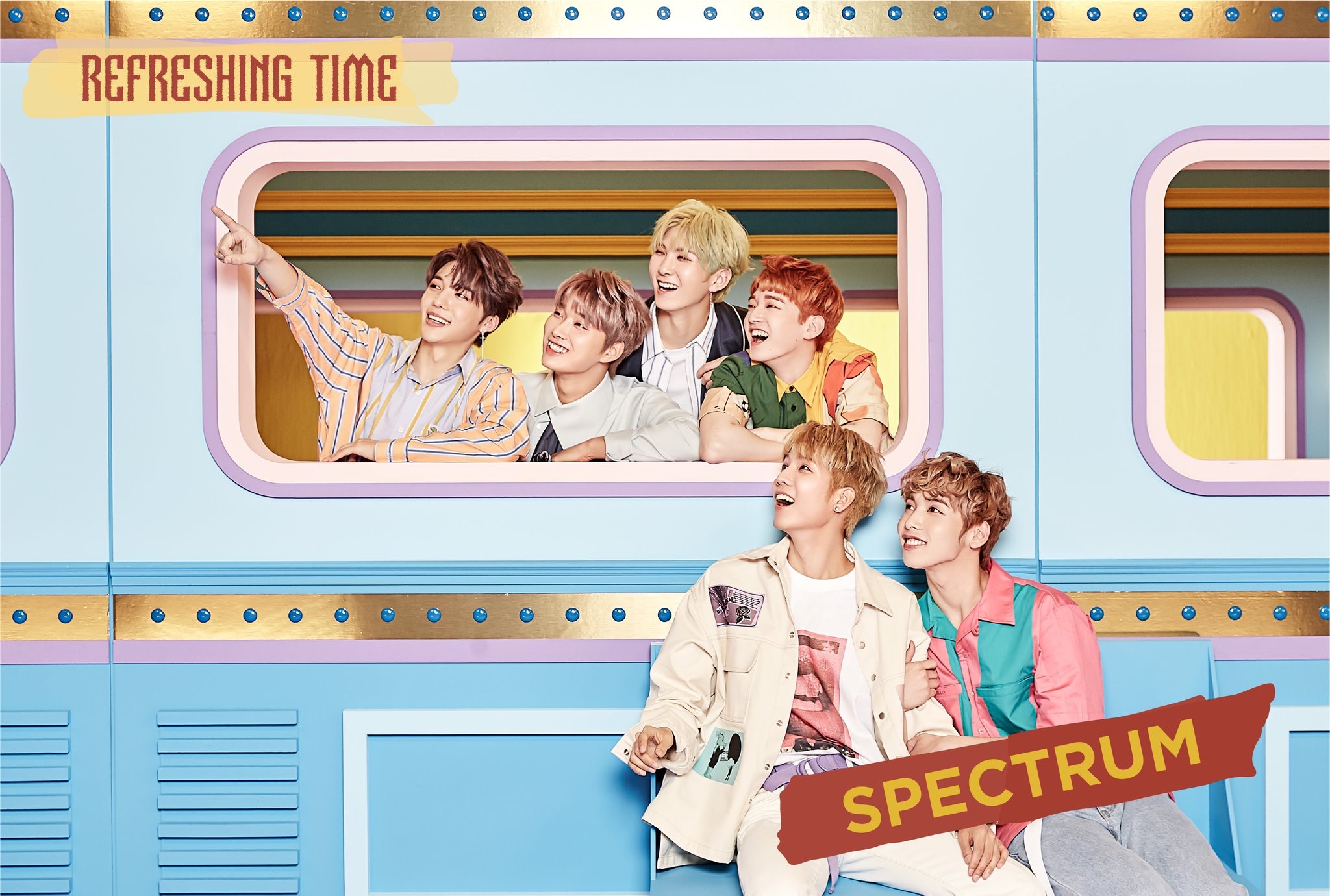 SPECTRUM has made their comeback with a new and refreshing image. 
The boy group released their 3rd single album 'Refreshing Time' along with the music video for title track 'After Party' on 29th April at 6pm KST. It's their first comeback since releasing their album 'Timeless Moment' in November 2018.
The album consists of 2 tracks, including the title track and 'Manito', as well as 1 instrumental of the title track.
The recent release is a 180 degree change as compared to the group's previous releases. Just like the album name, it is refreshing and bright.
The title track 'After Party' is a mixture of hip-hop and EDM, Moombahton. The lyrics speak of having fun and living life to the fullest as it is short.
The music video matches the song as the members are seen having fun and goofing around with each other.
Check it out below –