On October 29, soloist Somi made a comeback with her first studio album 'XOXO'. The album includes 8 songs including her pre-released hits 'Dumb Dumb', 'Birthday' and 'What You Waiting For'.
The artist also released a music video for the title track 'XOXO'. The track, which seems to be a sequel to 'Dumb Dumb', is a pop song with an extra addition of some hip-hop elements making it musically more interesting.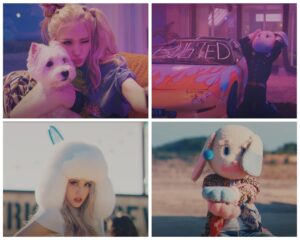 The lyrics speak about getting over a bad breakup without an ounce of hesitation. In the music video, the artist can be seen as taking revenge over her partner through various means with the chorus 'XOXO' in the background which is a closure of the relationship.
The beautiful and soothing voice creates another sense of symphony, not to mention the beats which instantly hooks the listener's ears. The fans all around the globe are definitely enjoying the music video as it has garnered more than 27 million views on YouTube already.  
'XOXO' topped the iTunes K-Pop Top Songs Chart along with the other B-side songs 'Anymore', 'Watermelon' and 'Don't Let Me Go (Feat Giriboy)'. The title track also established its position at the top on the Worldwide Album Chart.
During her showcase of the album, the artist mentioned that her focus has been on displaying various sides of her by diversifying her voice with different songs of different genres. The artist also mentioned her will to solidify her position as a soloist in the eyes of the public which she has already been successful with. 
'XOXO' is available on all streaming platforms to watch.
For more updates, please stay tuned to Namaste Hallyu.
Connect with us on Instagram Twitter YouTube for more content, interviews & news.