Upcoming K-Drama, 'House With a Yard' reveals script reading scene.
Director Jung Ji Hyun and writer Ji Ah Ni were present at the script reading session along with the cast members Kim Tae Hee, Lim Ji Yeon, Kim Sung Oh, and Choi Jae Rim who made quite an impression.
Based on a best-selling book of the same name, 'House With a Yard' is a suspense thriller and tells the story of a woman married to a doctor with a bright and attractive son who, after years of happiness in her ideal home, begins to question the value of her 'happy house with a yard.'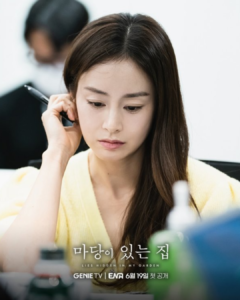 Kim Tae Hee plays the role of Joo Ran. She has great life and perfect home until the smell of a corpse in her backyard makes her uncomfortable. Kim Tae Hee expertly portrayed the feeling of not being able to trust anyone, not even herself, and the resulting stress. Lim Ji Yeon as Sang Eun, a victim of domestic abuse who desires to leave her horrific situation, captures viewers' attention.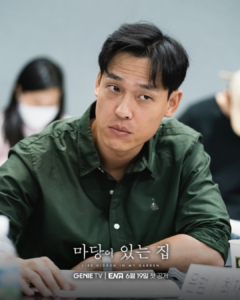 Kim Sung Oh, who plays the part of Jae Ho, a doctor, and Joo Ran's spouse, enhanced the mood of the scenario by alternating between his character's devoted and unexpected sides. Choi Jae Rim as Yoon Beom, Sang Eun's husband, who doesn't think twice before committing domestic violence, perfectly portrayed the character's aggressive and cunning traits.
The script reading scene included a complex plot with many twists and turns, and the cast's performances, along with the intense tension of the plot, gave off a taste of mystery.
'House With a Yard' will premiere on June 19.
Connect with us on Instagram Twitter YouTube for more content, interviews, & news.