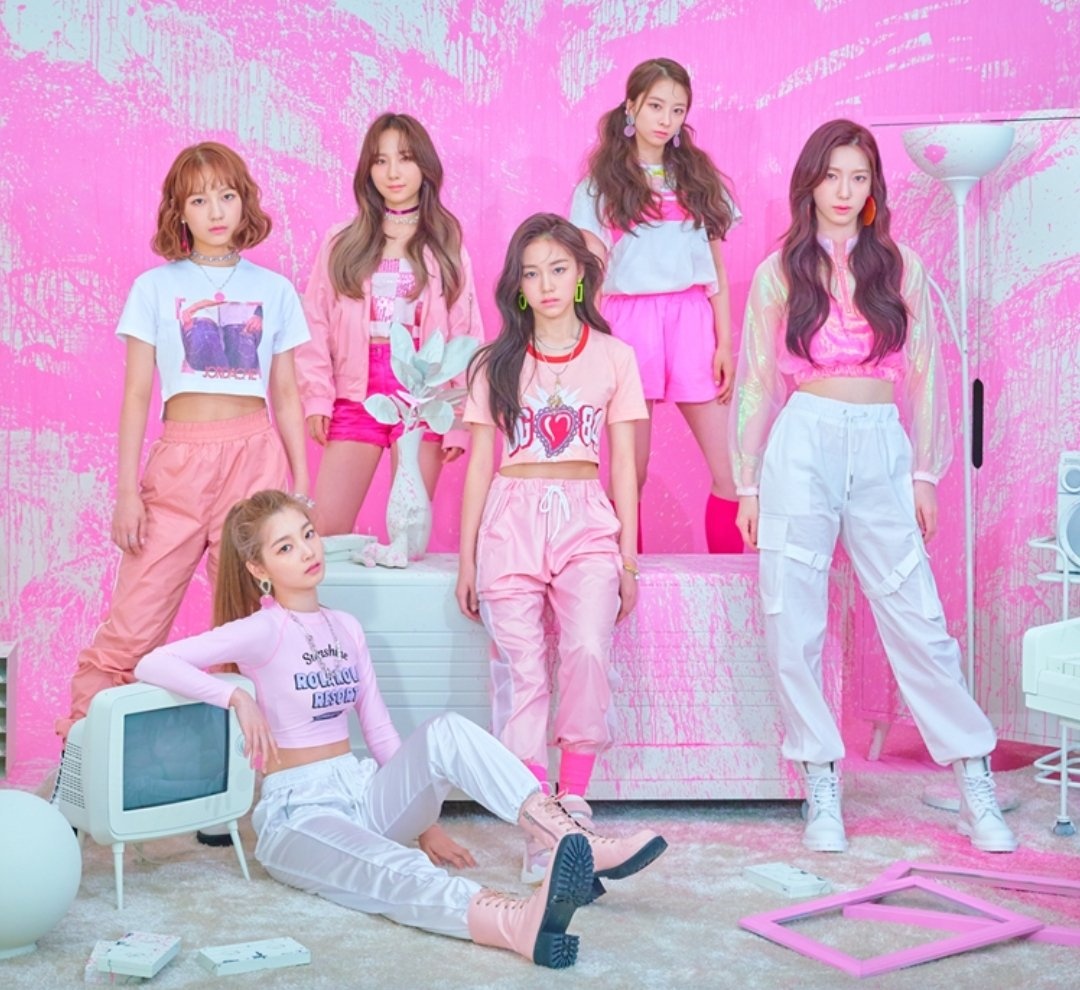 New girl group Rocket Punch has made their debut!
The new girl group from Woollim Entertainment consists of members YeonHee, Juri, SuYun, YunKyoung, SoHee and DaHyun. They are also the company's first girl group since Lovelyz debuted in 2014. According to a release by Woollim Entertainment, it was stated that their group name refers to how the girls will be representing a refreshing "punch" into people's dull lives.
The Logo
Teasing for Rocket Punch's debut begam on 21st July midnight KST, with the  release of a colorful logo motion graphics with abstract shapes and lines. 
The Prologue Films
This was followed by individual debut prologue films in which the members each shared an emotional narration of their hopes and dreams. Each prologue film captured meaningful scenes from their lives as they open up about their wishes for the future. 
The Teaser Images
Woollim Entertainment released teaser images of each member for debut mini-album "Pink Punch" on July 31st at midnight KST. In the first set of teaser images, the girls are serving some serious looks in fashionable white and pink outfits while the second set of teaser images give us more of a blue themed, retro diner aesthetic.
(To peep those beautiful teaser images, scroll right to the bottom of the article!)
The Tracklist
The girls released a tracklist of the songs on their debut mini-album"Pink Punch" on the 2nd August midnight KST. The EP consists of 6 songs – title track "Bim Bam Bum", "Pink Punch", "Love is over", "Lucid dream", "Favorite", "Do something".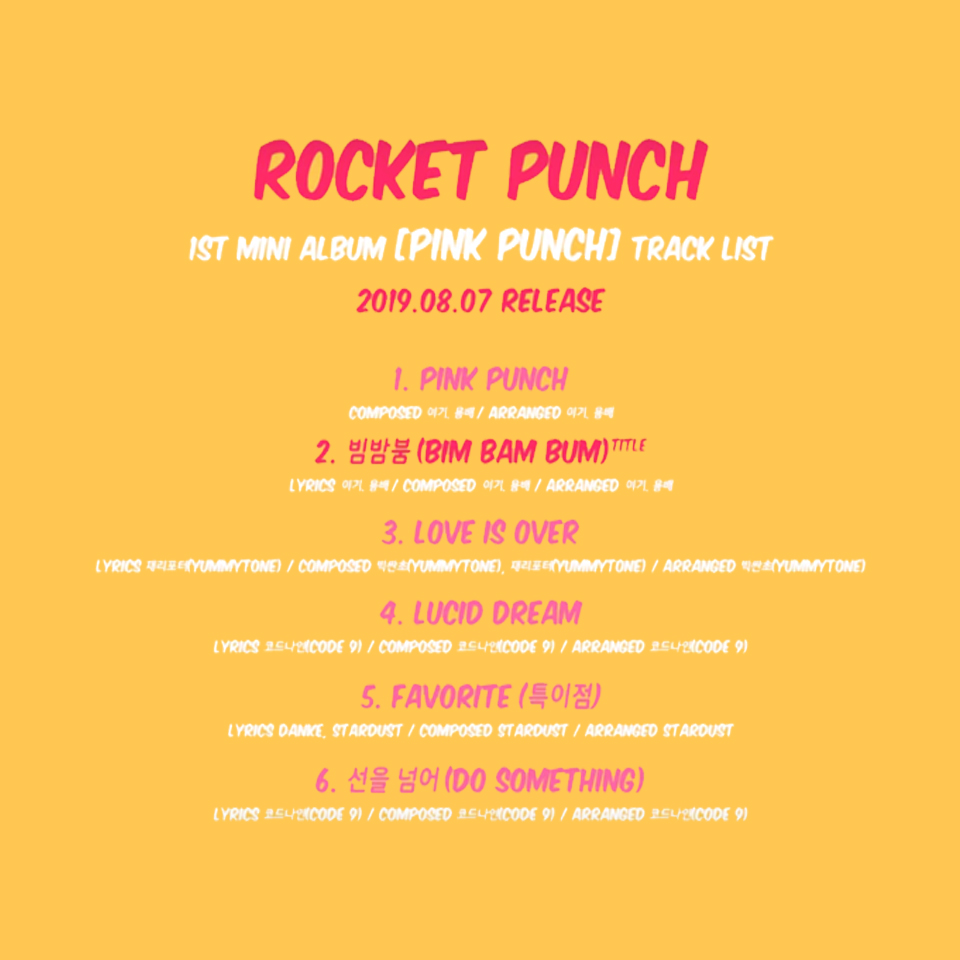 The Highlight Medley
A highlight medley for the debut EP dropped on 5th August midnight KST. The highlight medley showcases songs that are tropical pop, R&B ballads, and mid-tempo dance songs but manages to maintain a cohesive feel and guarantees a fun listening experience for fans. Check the medley out below!
The Debut MV: "Bim Bam Bum"
The girls of Rocket Punch made their debut on 7th August with "Bim Bam Bum" produced by the duo Iggy & Youngbae, known for creating songs for well known artists like GFRIEND, NU'EST, ASTRO, Orange Caramel and more. 
The girls shine brightly in sequined colored outfits as they flaunt their breathtaking visuals. The MV seems to be taking place in a city street and a coffee bar with neon-colored lights that render the whole visual a retro vibe.
The members also show off their powerful choreography and dance amid a neon street setting. In the end, an unexpected animal surprisingly appears in front of the girls.
Check out the video below to find out which animal pops up in MV!
The Debut EP: "Pink Punch"
While "Bim Bam Bum" leans towards your typical K-Pop aesthetic, "Love is Over" has a more mellow feel while "Lucid Dream" is more sentimental and slower. The rest of the songs are cheerful and upbeat going with the new-generation vibe.
As promised, here is a

compilation of Rocket Punch's individual member teaser images just for you!
Teaser 2
Stay tuned for more on Rocket Punch!