Just one more episode left, and then we will be bidding goodbye to 'High Class'. Many characters have fallen from their high horse, and the end isn't far for both Nam Ji Sun and An Ji Yong. Though, it looks like the latter still has a few tricks up his sleeve.
'High Class' has its faults, but it still manages to critique those with money and the power to get out of situations they shouldn't. The K-Drama bares the inherent corruption of humans; and how many of us forget to be kind when it comes to money and keeping up appearances.
The Beginning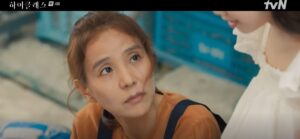 It all began when Hwang Na Yoon, as a child, witnessed her mother being beaten by her father. She pushed her father to defend her mother, which resulted in his death. She was forced to leave the house by her mother. Years later, she met An Ji Yong while working as a waitress; and fell in love with him as he was the first person to show her kindness.
Jae In's Emotions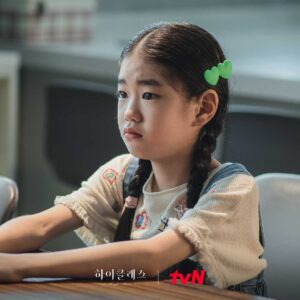 Jae In was heartbroken due to her mother, Na Yoon, dying. The way she acted made the viewers feel for her. Everyone's hearts broke when we saw her scream out in pain. As despicable as Na Yoon was, the mother-daughter relationship they shared was full of love and affection. This is why, even though we didn't feel any sympathy for Na Yoon, we did feel bad for Jae In.
Kidnapped?
Danny and Yeo Wool have built mutual trust. So, when she tells him the plan to meet Ji Yong alone, he disagrees. But Yeo Wool doesn't want to listen to him, so he adds a tracker to her phone, which proves helpful when she disappears out of the blue.
It was hilarious to see a lawyer get out of her car on a deserted road to check why another vehicle was parked on the sideway. Who does that? Most people would simply drive away. It is the perfect recipe for disaster (or kidnapping). And, Ji Yong does kidnap Yeo Wool (or like the drama wants us to believe, she sacrificed herself to meet her long lost husband).
Nam Ji Sun's Downfall
Ji Sun did all she could to keep her husband's crime under the radar. She even stopped him when he wanted to pay for his crimes, more so out of love than the fear of society's scorn. As much as we wanted her to pay for her crimes, we can't help but empathise with her because of how things turned out in the end.
Ji Sun may be despicable but, she has always done everything in her power for her family. Though her methods have done nothing but hurt the people she wanted to protect the most. And at the end, it was her own family member who led to her downfall.
An Ji Yong gets played at his own game?
Ji Yong hadn't thought that someone would be there to foil his plan to murder Yeo Wool after coercing Yeo Wool to unfreeze HSC's accounts. He managed to escape, but he never expected his wife to be one step ahead. She took help from someone he had never thought would betray him and emptied the account, therefore cutting off access to the one thing he wanted the most.
We are yet to see what he does now that he has been outdone. We know for a fact that he doesn't care about anyone, much less Yi Chan, whom he claimed to love the most.
Verdict
This week's episodes had a few hiccups, especially with how things unfolded at Yeo Wool's end. We saw Yeo Wool sacrificing herself to meet her supposedly dead husband and had a 'Penthouse' moment with Na Yoon coming back to life. We can't wait to see how Yeo Wool will save Yi Chan from Ji Yong's clutches and how the drama will tie all the loose ends to create a satisfactory ending.
What did you think about this week's episodes? Let us know in the comments or tweet to us. We'll see you next week for the finale!
Connect with us on Instagram  Twitter  YouTube for more content, interviews & news
By Ileeka Pal & Kanan Agarwal