'Dali and the Cocky Prince', also known as 'Dali and Gamjatang' (달리와 감자탕) is a romantic-comedy starring Kim Min Jae and Park Gyu Young. The show was aired from September 22 to November 11, 2021, on KBS2.
Plot Summary
The plot revolves around the growing relationship between a money-loving businessman and the sophisticated daughter of a wealthy family who is attempting to rescue her collapsing art gallery.
Moo Hak (Kim Min Jae) grew up as a trader in the market as a child. He is strong-willed and knows how to make money, despite his illiteracy. He is the CEO of Dondon F&B, a global restaurant franchise founded by his family. Since he started out poor, he lacks sophistication and is simply interested in just making money.
He meets Da Li (Park Gyu Young), the only daughter of a wealthy family who owns and operates an art gallery. She knows everything there is to know about art galleries. Due to her father's unexpected passing, she is forced into bankruptcy and begins a difficult life. Soon, Moo Hak and Da Li form a creditor-debtor relationship. Jang Tae Jin (Kwon Yool) is a Dali's ex-fiance who wants her back and is willing to do everything he can. 
Will Dali and Moo Hak, the two opposites, be able to understand and love one other? Will they be able to solve the mystery of Dali's father's death? Who is the mastermind?
Main Characters
Kim Min Jae as Jin Moo Hak
Moo Hak is the director of a franchise that started out as a small restaurant and has since developed into a global food service organization with over 400 franchise locations. He has a natural understanding of communication skills, trade, and money. While he may be ignorant, he falls in love with Da Li and become a huge romantist. 
Park Gyu Young as Kim Da Li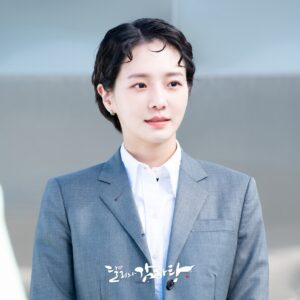 She is the daughter of the most renowned family in the country. She unexpectedly becomes the director of the Cheong-song Art Museum after her father's death. She is knowledgeable in a variety of disciplines, speaks seven languages fluently, and has a pleasant disposition, but she lacks cooking skills. She often reveals her fearless side when she gets angry.
Kwon Yul as Jang Tae Jin
Tae Jin is Dali's first love and the leader of Century Group's planning and coordinating department. Just a few days before their marriage, he had cut off his ties with Da Li, however, he wants her back.
Hwang Hee as Joo Won Tak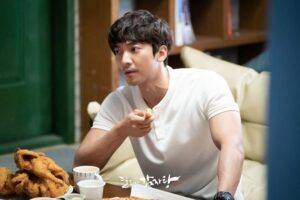 Won Tak is one of the orphans who was sponsored by Da Li's father and is like a brother to our female lead. He is a fearless and charismatic police officer. Won Tak is both protective and helpful to Dali and thinks of her as a sister. 
Yeonwoo as Ahn Chak Hee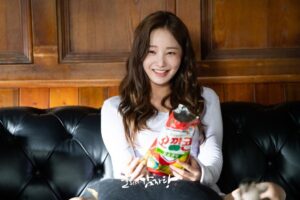 A gallerist and the daughter of a member of the National Assembly. She adores Moon Tak so much that she is constantly trying to annoy him.
Why should you watch it?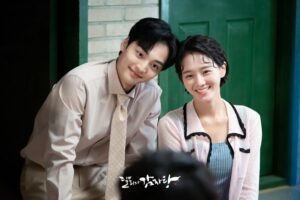 First of all, I would like to give a big round of applause to the set and costume design team. All aspects of the sets, costumes, and cinematography are extremely amazing. Both of the lead characters are dressed spectacularly to show their own class and style. The storyline is refreshing and the cast has really good chemistry with each other. The plot also challenges a lot of stereotypes that are consistently seen in K-Dramas. I loved that Won Tak was not pushed into a love square. Not every time a guy falls in love with a girl, they can be just friends. There are no stupid misunderstandings in the story, and even if there are, it is noble ignorance and stupidity!
As a rom-com, it fills to the brim on purpose, with many peak moments of comedy and romance that makes you want more and more.
Have you watched this drama yet? Do let us know your opinion!
Connect with us on Instagram Twitter   YouTube for more content, interviews & news
By Kanan Agarwal