Bo-ra! Deborah, in episodes 5 and 6, Bo Ra was rendered pitiful when she unintentionally saw her ex. She will also take solace in knowing that Deborah is already a thing of the past.
Magazine Article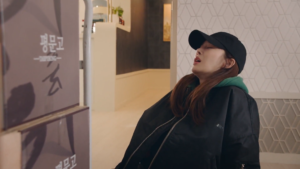 The latest edition of La Bella is published and includes a story about Bo Ra. Then Bo Ra tries to purchase every copy of the magazine that is on sale. Su Jin notifies the magazine employees that the current edition has sold out and extends an invitation to a celebratory meal. Bo Ra feels shocked to learn that the book will be reprinted because Blackpink is featured on the cover. Sang Jin at Jinlee Publishing appears to have changed his mind and is now seeking to re-sign Bo Ra. This is despite Soo Hyuk's assertions that he previously betrayed her.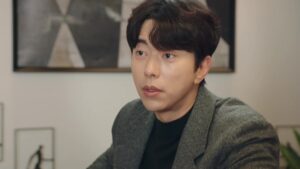 Bo Ra enters the workplace carrying a jacket that has been dry-cleaned and hears Soo Hyuk and Sang Jin discussing how they feel about her differently. When Bo Ra sees U Ri, she takes the jacket from her. U Ri runs in to inform her superiors of what happened as Bo Ra exits. Bo Ra escapes Soo Hyuk's pursuit as he rushes after her.
Bo Ra & Soo Hyuk
As he texts Bo Ra from a nearby restaurant, Soo Hyuk leaves her home. He apologizes for what happened when she comes. She advises them to break their contract. Soo Hyuk is instructed by her to grin and seem amused, which he does. When Soo Hyuk notices that Ju Wan is watching, they make it a point to walk together outside, and he holds her hand. Soo Hyuk is driven to follow Bo Ra into Dad's Chicken as he enters the restaurant. Since she owes him, she buys him a meal. She reflects on how Ju Wan had a haircut and new clothing as she is eating. She admits she doesn't know anything about love and was a loser in love.
Soo Hyuk trusts in her about his relationship after recalling what Sang Jin said about how listening to other people's suffering makes you feel better. He assures her that they will quickly recover from their grief like they would from a typical cold. Bo Ra was left alone when she went to Ju Wan's residence, so Soo Hyuk assisted her. She agrees when he asks whether she would like a hug. Soo Hyuk brings Bo Ra a hot beverage from the supermarket. She is still sobbing profusely while wrapped up under a blanket in his car. She becomes angrier as a result of his attempts to correct her. She stumbles inside when he leaves her off at home and immediately goes to the toilet to vomit.
Cold Fever
When Bo Ra feels a cold coming on, she curls up in bed to stay warm and takes medication. Bo Ra awakens and is angry because she is still ill. Especially in light of Soo Hyuk's advice for a fast recovery from a cold. She takes a bottle of wine and a glass to her room. Bo Ra questions whether Ju Wan now regrets his choice. She dials Soo Hyuk and inquires about Ju Wan's apparent sorrow. That assurance is what she needs. She becomes even more outraged when he tells her the truth.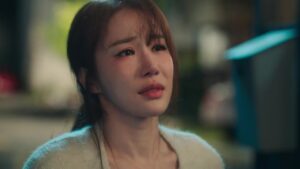 She ends the call and exits the house, leaving in a drunk condition as she remembers her time spent with Ju Wan. Bo Ra's drunken self stumbled over to Ju Wan's house late at night to plead for reconciliation. He rejects her and tells her he hates her despite her requests for him to accept her back and her pledges to forget everything. He leaves when she slaps him. Bo Ra sits once again in the street.
Bo Ra Survive
Bo Mi rushes to open the door after realizing Bo Ra has been in the shower for too long. She panics when she discovers Bo Ra leaned over in the bathtub but the red stain is wine. Bo Ra awakens from her trance and reassures Bo Mi that she is well. Bo Ra acknowledges having considered never waking up but came to the realization that she didn't want the words "sad, drunk, and clingy" to appear on her gravestone. Her hand touches the tub's base at that same instant. As soon as she touches the ground, she understands that she must rise. Bo Ra approaches the doctor in the morning, feeling revived, and is informed that she has alcoholic gastritis.
She's relieved to learn that a cold has not set in. Bo Ra even decides to relocate. Sadly, Bo Mi gives in to a messenger phishing scam and delivers 40 million won to their new "landlord" (believing the text to be from her sister). Bo Ra feels both ashamed and sorry after learning that Soo Hyuk also lost 5 million won to the scam. Sang Jin hears Soo Hyuk acknowledge that he was conned. Bo Ra gathers her bravery and approaches Jinlee Publishing. She informs Sang Jin and Soo Hyuk that she intends to write the book when she visits their offices.
Verdict
Bo Ra is rediscovering herself. Bo Ra regains her flame, but we also witness her intentionally choosing to rise once again. Although the dynamic between Soo Hyuk and Bo Ra surprised me, I was expecting more clashes and disputes. This mutual display of support, nevertheless, is quite sweet. It's also fascinating to hear Bo Ra's sister's story about love.
And that's it for episodes 5 & 6. Are you watching this drama? Are you enjoying it as much as we are? Let us know in the comments!
Connect with us on Instagram  Twitter  YouTube for more content, interviews & news