If you are hankering to watch smashing hit zombie films, add #Alive to your bucket list. This 2020 film is a work of  Cho Il-hyung's direction and co-adaptation of director Matt Naylor's  script. The film stars Yoo Ah In and Park Shin Hye who play the roles of Oh Joon Woo and Kim Yu Bin, respectively.
Running Time – 1h 39mins
Available on – Netlflix 
Cast – Park Shin-hye, Yoo Ah-in, Lee Hyun-wook, Joo Bo-Bi, Oh Hye-won, Jeon Bae-soo, Jin So-yeon, Lee Chae-kyung, So Hee-Jung, Hak-seon Kim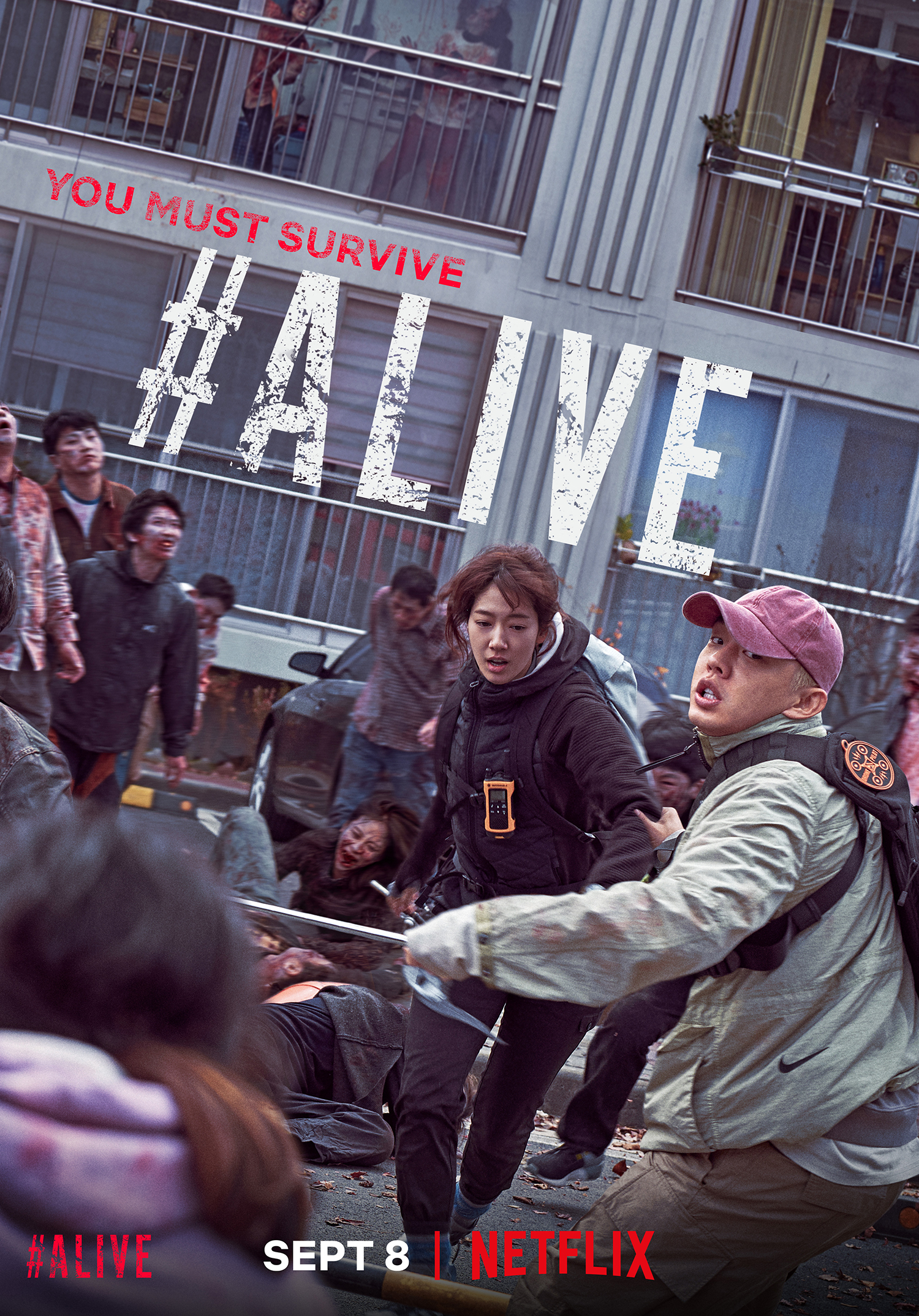 Plot:  Oh Joon Woo is a high school student and a popular teenage gamer (Morris62), who lives with his parents and his sister. One day his parents leave in a hurry, leaving him an envelope with some money and instructions to go buy groceries with. While gaming, his fellow gamer gang tells him to check out the news since the content this time was very unconventional. He soon learns that there is a nation wide emergency as the people had started to get very aggressive. Joon is absolutely clueless about this until now and gets confused. From his balcony he witnesses the violent behavior of people and the ones who fall prey for it. The road is filled with absolute madness and ruckus as people are running in different directions, screaming for help, scared and confused as to what to do next.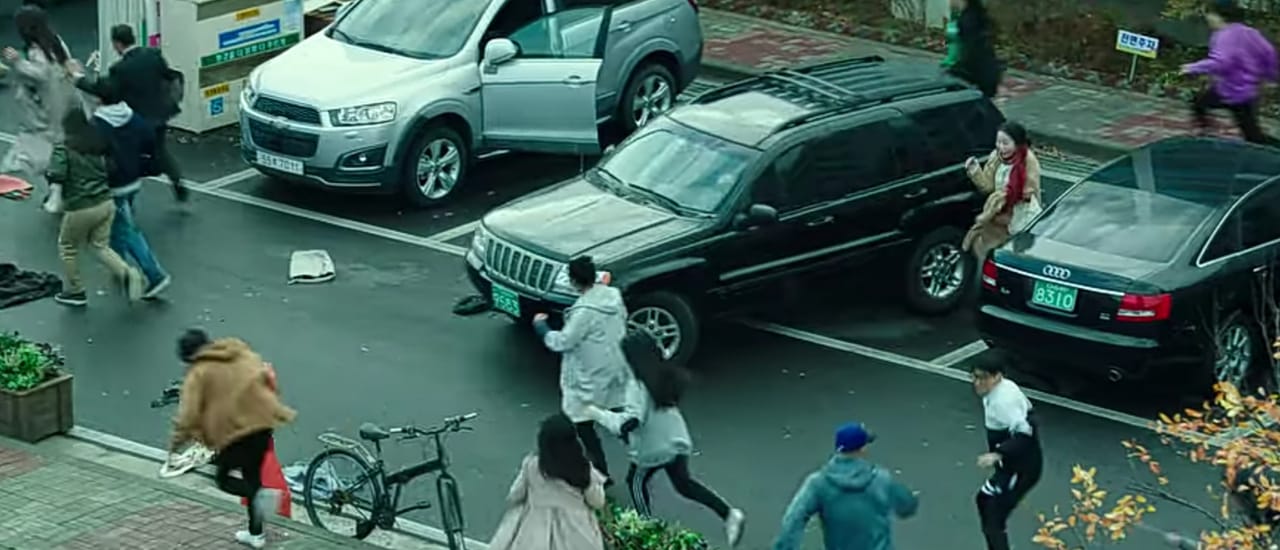 As he watches what unfolds, he sees a high school girl find her mother amongst this commotion and they hug. Things start to get gory as the girl then, starts biting her mothers neck with hostility. Joon is completely alarmed and frightened to death as he hears the pitiful, painful screams of people and the creatures' snarls echoing in the building even though he refrains from seeing this horrific sight. 
He walks towards the door takes a look via the peephole and slowly unlocks the door. The very next second, his neighbor barges in and shuts the door. Joon Woo is persistent on kicking his neighbor out who is not willing to leave as he is equally panic-stricken. The neighbor promises to leave after using the restroom and Joon Woo lets him in, although he hates this idea. While the neighbor is inside, the news that was going on gives out some vital information about the mutation apocalypse. The symptoms of these affected people included screaming, bleeding of the eyes and most importantly cannibalistic behavior. The news also says that getting bitten by these creatures must be avoided at all costs. 
Joon reaches out for his knives and gestures the neighbor, who was out now, to leave immediately. He starts noticing how he had kept his hand on his neck to stop the bleeding, when the mentioned symptoms start occurring. Even before the man could digest what was happening to him, his eyes start bleeding and he starts behaving weird. Joon keeps screaming "GET OUT NOW" and the man actually unlocks the door since he hadn't fully changed, but it's too late. He becomes a fully mutated zombie and pounces on Woo. Luckily he acts quick and pushes the zombie out and locks himself.
His cellphone pack had expired and he is unable to make calls or reply to the texts from his mother but takes comfort in the fact that at least his parents are safe somewhere though he doesn't know about his sister's whereabouts.  
On various social media platforms he sees people posting their pictures with or without written material in their hands, seeking help. Seeing some hope and sign of life, he follows the trend and uploads his, with the caption #I_MUST_SURVIVE.
That night he witnesses another horrific episode. A young police woman is running for her life as she tries her best to shoot at the creatures.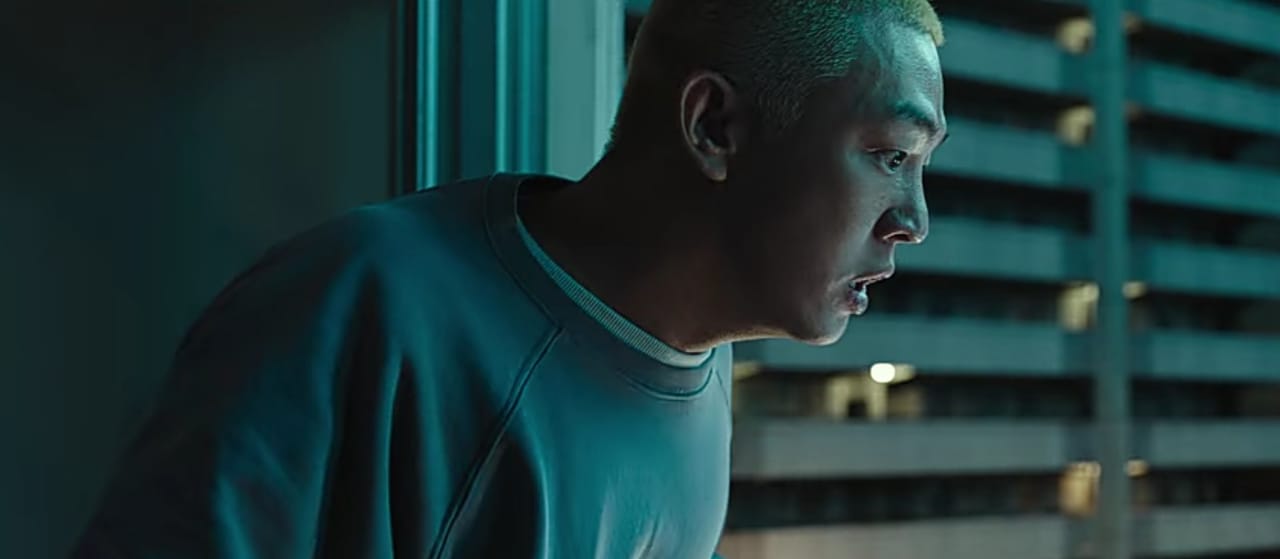 She is attacked by a zombie herd as they drag her to finally make her one of them. Watching her terrible death, he is no longer able to control his boiling anger and starts screaming and swearing at them. Little did he know know that noise can draw zombies to his location and that's exactly what happens. But presence of mind, really is embed in him, backed up by the fact that he is pretty popular in the gaming area, he manages to trick the zombie into falling off the balcony. After this, Joon isolates himself completely with precautions like guarding the door with the refrigerator and covering up all windows. With food that will just last for a few days, lack of water supply and no one to lean on to, he is lonely and devastated. 
After 15 days he gets a call from his mother and learns that his sister is safe with them but loses all his hope soon, when he hears via the call, his family screaming as they encounter a zombie and the line gets cut. Joon at his most triggered point now, rushes out to fight the zombies himself. Although he soon realizes his heat of the moment actions and runs back to his apartment. On the 20th day since the apocalyptic break-out, the city is facing explosions and all hope is lost.
With three first hand zombie encounters and no family to wait for, he decides to kill himself. He films his last video in which he doesn't say much except "Hello….Goodbye". But sometimes hope comes during the most unexpected times. As he hangs himself and starts to choke, a red laser light pointer from the opposite building is pointed at him, hinting that he is not alone.
With this new born hope he struggles to break free from his hang set-up and eventually succeeds. This is how he meets Kim Yu Bin (Park Shin-hye) who has also been isolating herself and taking various precautions to keep safe. The joy and hope of finding a fellow survivor, gives both of them the comfort and will to live.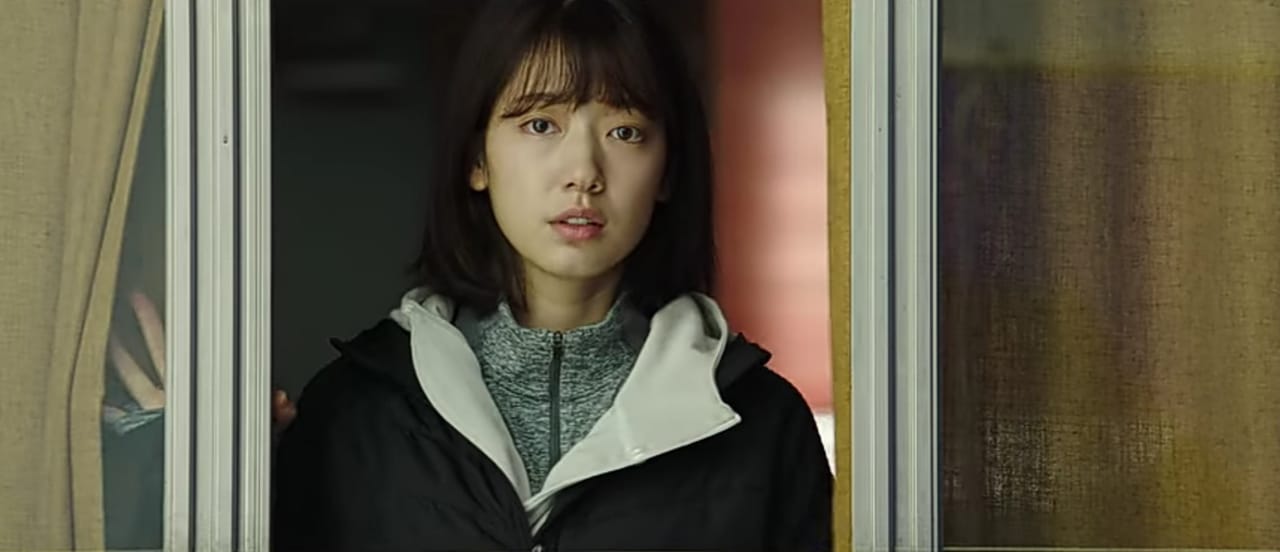 Loving the plot so far? Many scenes from the movie were relatable to the current pandemic, especially the beginning parts. The struggle for hunger, being stuck at home, no contact with people and certain other things seemed like reliving 2020.  
#Alive has many impactful scene and as a final spoiler, we bring to you one of the scenes that got to us the most.
In this scene, we see how a man is embracing his wife. She is a fully mutated zombie and her husband has been protecting her, capturing humans, and feeding her. With a turn of events he ends up himself becoming her prey but continues to embrace and hug his wife who is feeding on him. This scene put us in a spot. This man was so in love with his wife that he had no regard for the danger he had been putting other humans in and doesn't realize the unhealthy form of love he has for her. This was a little delusional and scary but also very heartbreaking and pitiful. 
Want to know more? Go watch this movie. We definitely recommend this film. Spoilers or not, #Alive has many courageous and funny moments packed in and it is a good watch that puts you through different emotions.  
Have you already watched this movie? If so, do let us  know your thoughts.