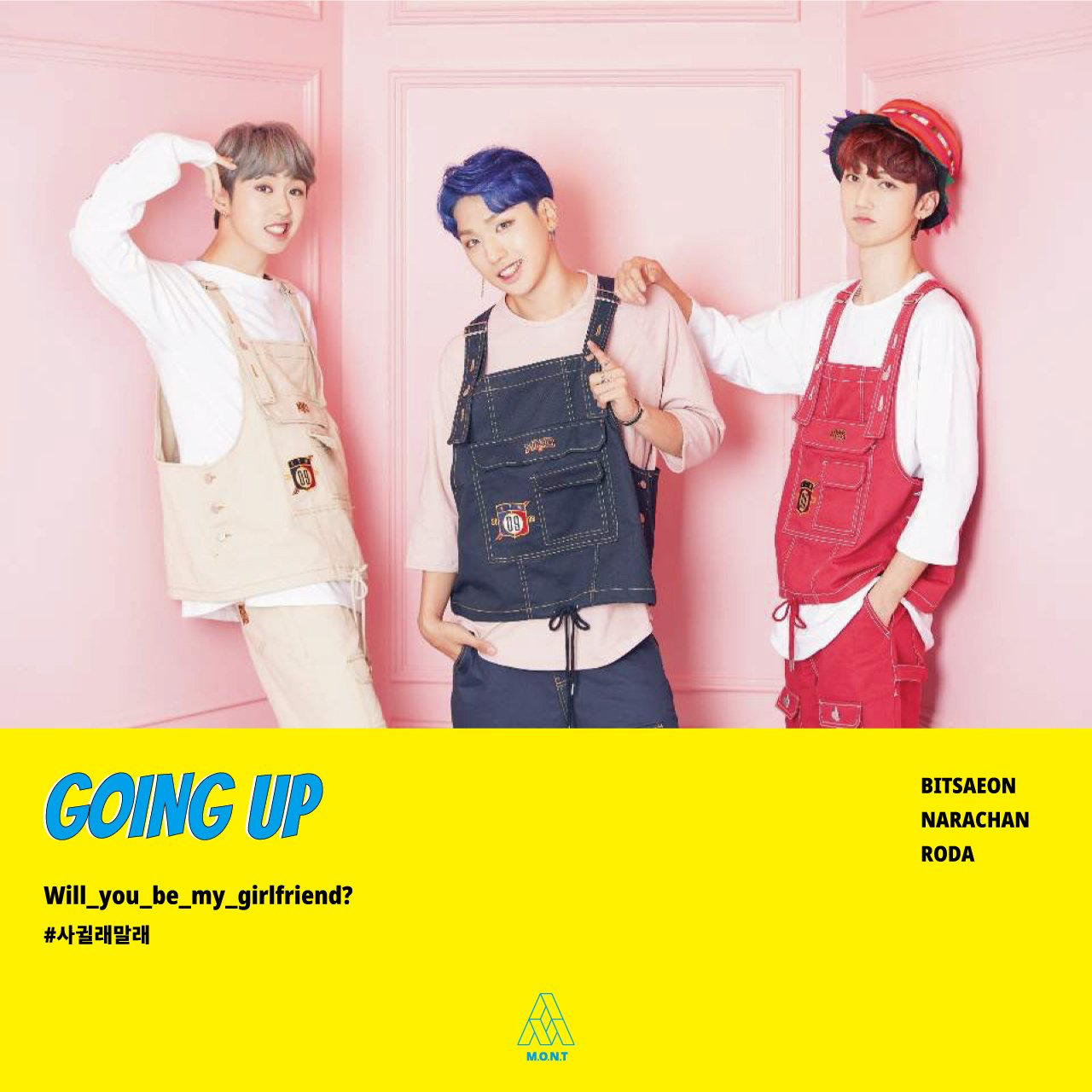 "Innocent Idol" M.O.N.T has finally debuted!
Rookie idol group M.O.N.T released their debut album 'Going Up' through various music sites on 4th January at 6pm KST. 'Going Up'  is an album that consists of various different genres, including pop ballads, acoustic as well as dance, showcasing the group's energy. The album consists of a total of 9 tracks – title track 'Will you be my girlfriend (사귈래 말래)', 'Sorry', 'Pain in the rain' and 'Thinking about you (너를 생각하나봐)' and the acoustic version, remix version and instrumentals of the songs.
Title track 'Will you be my girlfriend (사귈래 말래)'  is a cute confession song that asks someone they like to quit the "push and pull" and to become an official couple. Rapper and maknae, Roda  took part in rap making and came up with a witty rap so that fans could feel the energy and charm of the three members.
The music video is an upbeat and colorful one showing off the group's innocent image. The three members are seen in a situation where they are trying to express their feelings to the opposite sex, one can feel the charm of the members' acting and the song.
Check out the music video below –