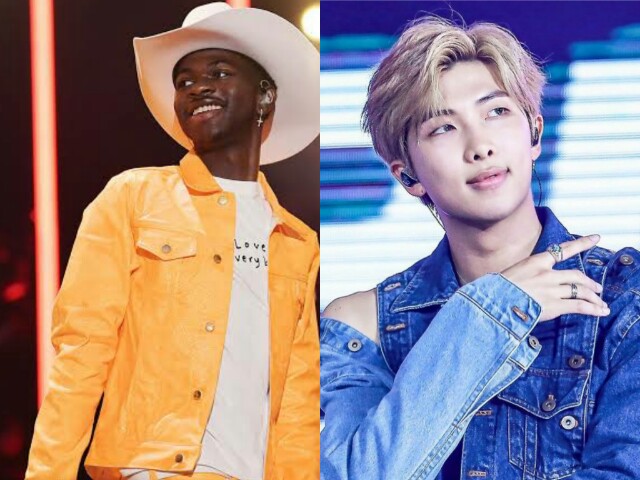 Lil Nas X and BTS' RM have collaborated for the fourth official 'Old Town Road' remix!
Despite having been released in December 2018, Lil Nas X remains at the top of Billboard's 'Hot 100' for sixteen consecutive weeks as of July 2019. This grants the twenty year old artist a number one hit single that puts it at the success of Mariah Carey and Boyz II Men's 'One Sweet Day' and Luis Fonsi and Daddy Yankee's 'Despacito' (feat. Justin Bieber).
'Old Town Road' has been officially remixed four times, the first featuring country singer Billy Ray Cyrus, the second featuring Diplo and the third with Young Thug and Mason Ramsey.
The fourth collaboration with BTS' charismatic leader RM comes as a pleasant surprise to fans of both the artists. What many thought to be just another crack video on YouTube turned out to be a legit collaboration. The cover art features Lil Nas X's original black horse cover art accompanied by a vividly coloured purple horse, BTS' official colour.
At the time of writing #SeoulTownRoad is trending at #9 Worldwide and #4 in India, while #Namjoon is trending at #7 in India.
A refreshing take on the song that has been on everyone's playlist this year, check out 'Seoul Town Road' below!
Stay tuned for more!