Kim Jae Hwan is gearing up for his June comeback with a new album.

According to reports by local media, "Kim Jae Hwan is working on a new album to make a comeback in June. After releasing 'Spring Breeze' in March, this will be his second comeback in 2023."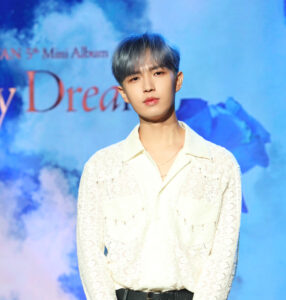 Kim Jae Hwan teased the comeback album during the '2023 Peak Festival,' stating, "It will be a very unconventional kind of album for me. I'll put in a lot of effort so that everyone may appreciate it."
'Boys Planet' introduced Kim Jae Hwan as the eighth 'Star Master' on April 13.
Kim Jae Hwan is a former Wanna One member. On May 20, 2019, he released his debut solo album, 'Another.'
Connect with us on Instagram Twitter YouTube for more content, interviews, & news.