Brave Girls will begin a new phase as BB GIRLS!
According to Edaily, the Brave Girls team name was changed to BB GIRLS. The girl group's new label, Warner Music Korea, responded to the story by confirming that "Brave Girls will continue their activities and change their team name to BB GIRLS." Their exclusive contract with Brave Entertainment expired in February and each member of Brave Girls signed a collective exclusive contract with Warner Music Korea on April 27.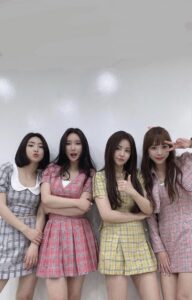 Wishing BB GIRLS the best on their fresh beginning!
Connect with us on Instagram Twitter YouTube for more content, interviews, & news.