Golden Child has recently announced their comeback with a repackaged version of their recent studio album "Game Changer".
The repackaged album "DDARA" will be released on October 5 at 6 PM KST (2:30 PM IST). The comeback poster, which shows a wooden table with stacked casino chips has fans wondering how the group will surprise them with the upcoming album.
Golden Child has also released the concept photos for their upcoming comeback. In the first concept photos, the boys look suave in their suits, while in the second they are dazzling in black and white outfits. 
CONCEPT PHOTO #1
CONCEPT PHOTO #2
The previous album, 'Game Changer 'was released on August 2, 2021, with 'Ra Pam Pam' as the title track. The group broke their own record by doubling the sales as compared to their previous comeback with 'YES'.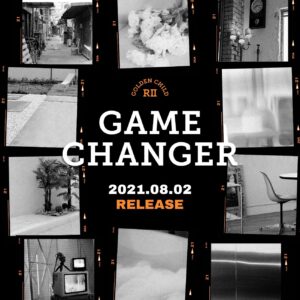 There's a lot of buzz around Golden Child's comeback after the rapid success of their previously released album. Check out their hit track 'Ra Pam Pam' here.
Keep track of the upcoming events of Golden Child with Namaste Hallyu.  
Stay tuned with us for updates and find us on Instagram Twitter YouTube for more Korean Entertainment content, interviews, & news.
Written By Rachita