Jisoo Park, also known as NIve, is a Korean-American singer-songwriter, and a renowned producer and composer.
NIve first appeared as Brian Park in the 2014 South Korean television talent show series, Superstar K 6 where he ended up in the Top 9. He was invited to attend the show as a contestant after his cover of John Legend's All of Me went viral. NIve released his first single Getaway, featuring indie singer-songwriter JMSN, on November 9, 2018 and his official Korean debut song, Like a Fool, featuring Sam Kim, was released on April 2, 2020, which received great response in the domestic market.  He also featured Heize on his track, 2Easy where the fans got to listen to two wonderful singers with exceptional vocals in one song.
NIve introduces himself as a singer, a songwriter, and a producer. He recalls how he chose his stage name and shares,  "One day, I was trying to figure out a word or even a sound that represented me, and a sound similar to "Nive" popped up in my head. I looked up a bunch of words that felt similar, but nothing else felt quite right. I discovered that NIve means "being cool without having to say cool," and I really related to that meaning on a personal level because I don't think "cool" always has to mean what we think it does. Cool is whatever you want it to be, and I think we're all the coolest when we're being ourselves." NIve as an artist is a singer-songwriter but he also goes by the name Jisoo Park of 153/Joombas when he produces or composes songs. With two different alias, we were curious if there were any differences when it comes to how he work or musicality, NIve shares that at the end of the day, they're both him but the difference is the approach.
I write my own story as an artist, but I help to write another artist's story as a songwriter. That completely changes the mindset and the style of music I write for myself versus for another artist. – NIve
As a producer, NIve has worked with many popular K-POP artists like EXO's Chen, BTS, Jeong Se-Woon, Paul Kim, SF9, NCT U, and Super Junior. As a singer, Nlve is back with his debut EP, 'Broken Kaleidoscope.' Ahead of his debut album, NIve had earlier pre-released a single, 'Escape.'
Befitting of the various hats that he wears, NIve wrote, composed, arranged, and produced the single, 'Escape', where he expresses his desire to escape and run away from an unrelenting reality. It is something which he hasn't done before and hence, it did surprise his fans in a positive way. The pre-release single brings an element of hybrid pop rock song and we get to hear the driving guitars and bass lines which is accompanied by percussive elements and his vocals that bring a sense of uniqueness as well as a fun element to the song.
With 'Escape', NIve challenged himself in a way that it was nothing like the tracks that he had put out till date. The talented artist explains how 'Escape' was born as he shares,  "I was going through a rough time and felt pretty hopeless for a little bit. Then one day I finally sat down and figured that the only way for me to get over this was to write music that expressed these thoughts in the most honest way possible. 'Escape' was one of the songs that expressed my feelings of restlessness and wanting to run away from overwhelming emotions. I didn't exactly think "I'm going to write a pop-rock" style song, but as I kept writing the song, it just felt right".
If 'Escape' surprised his fans, Nlve is now back with his debut EP 'Broken Kaleidoscope' which brings out more versatility.  The album may have released few days back but fans are already familiar with some form of 'Broken Kaleidoscope' after all, the artist has shown his fans a peek of his life through his Instagram stories where he has penned down many things to "himself" and it has not only been an escape for him but has also been a source of comfort and strength to his fans. Perhaps that's why it is not a surprise that his album has been named the way it is, Nlve however adds on,  "The EP consists of five songs and each song takes on a different color, sound, and emotion, which is why I named the album "Broken Kaleidoscope"! It's a pretty vulnerable expression of me – I almost feel naked letting this album go out to the world, but it's very precious and personal to me."
With 'I'm Alive', NIve sings, "Through the gray sky, even if the thorns fall, I'm gonna keep myself alive." This maybe a new genre for him but the sound, the music, the symbolism, the visuals, the analogies in the MV has proved why this is one of his best works and what he meant, when he said that he felt vulnerable putting it out to the world.
NIve had shared in the past that his famous track 'Who I am', which is also the first song that he produced, is the projection of his life lessons and struggles.  When talking about it, he added that to be where he is right now, he had to overcome all the self-doubt that had built-up over time, "All the things that made me question who I was as a person – those were the things I had to erase before I could move forward."
As a Producer, NIve has been credited for co-producing, co-writing, and co-composing for the biggest names in the industry and have come up with tracks which has done well not only domestically but also internationally. He had also participated in the song 'Blue and Grey' sung by BTS, EXO Chen's 'Beautiful Goodbye' and also composed 'My Everything' sung by NCT U for their album, NCT RESONANCE Pt. 2 – The 2nd Album. Although NIve loves all the songs that he has written with and for other artists, he shares that 'Beautiful Goodbye' by EXO's Chen is one of the songs that he holds very close to his heart and among all the songs that he has released as part of his own discography, the artist says that if he had to recommend one song to someone who is just getting to know him, he would recommend 'Tired' as the first song!
NIve has achieved a lot in his journey but when he looks back at where he began, Nlve shares that although he vaguely remembers it, the first song that he ever produced was probably over 14 years ago. He however confesses that he can't remember what exactly it sounded like, but the one thing he remembers is that he was inspired by an Australian singer named Delta Goodrem at that time.
Apart from creating music for different Korean artists and for himself, NIve has also recently produced a ballad OST, for the webtoon, 'The Girl Downstairs'. Speaking about the collaboration, Nlve shares that, the other team reached out for a ballad, and they fortunately picked the one he wrote! He also adds that he haven't really gotten into any web toons outside of the ones that he has written songs for but he would love to recommend a webtoon when he finds one that he really loves and hence, to look out for it.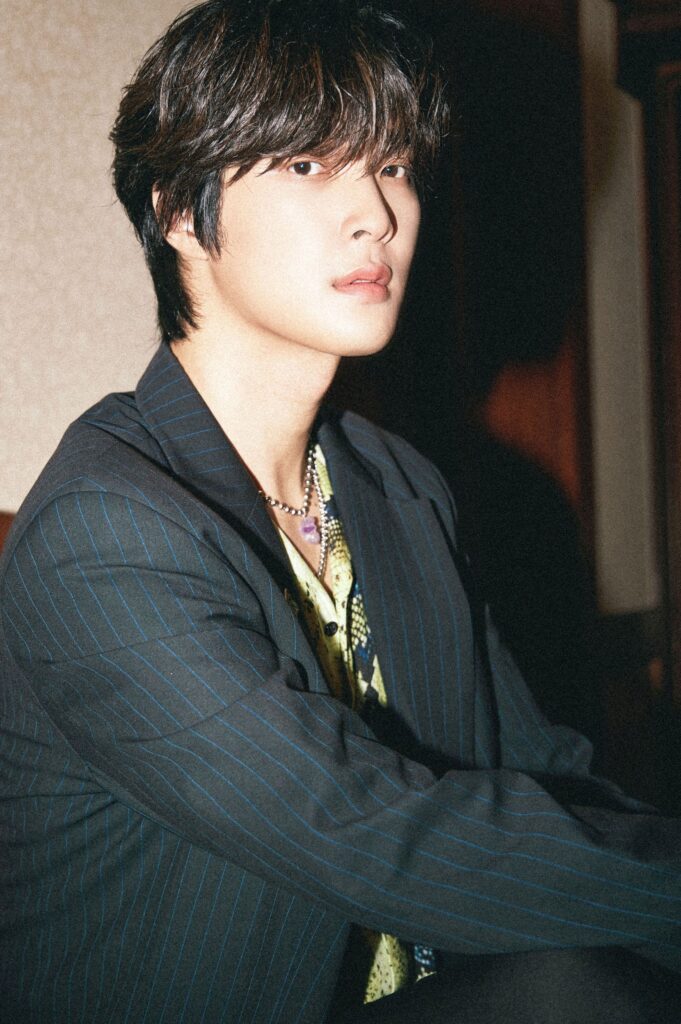 If numbers are what decides popularity, NIve also has numbers to prove why he is one of the most celebrated artists. After all, when Spotify released their #2020artistwrapped  last year, his songs were streamed in 92 countries and one of the top countries was India. NIve shares his reaction on it as he says, "It was honestly a huge surprise for me. I'm so glad my music was able to resonate with so many people in India. It's a dream come true for me to receive so much love from people who come from such different places and backgrounds around the world."
After we heard Nlves thoughts, as cliché as it might sound, we were curious to know if he had watched any Indian Movie or if there is an Indian singer whose work he admires. Nlve stated, "Although I am not too familiar with any Indian movies yet, but I'd love to get recommendations! I love watching films. I actually got to interact with Armaan Malik before. He had covered "Beautiful Goodbye" and posted it on his Instagram one day and my fans who know that I wrote the song ended up tagging me in it. I watched the video and he sang it so well, so I sent him a DM right away." (After we heard this, we immediately began to channel a future collaboration between the two artist.)
Nlve further shared that the song he is currently listening is, To Let a Good Thing Die by Bruno Major and sent a message to his Indian fans and international fans and ended it with a promise.
"Thank you so much to everyone who has shown me love in India and everywhere else in the world! I'm so grateful for you all. You all motivate me to keep going and stay creative. I promise to always do my best to bring my best art to you. I can't wait to meet you all in person soon."
For Nlve, his ideal day is a Saturday and like many of us, the first thing he grabs when he leaves the house is his phone. He seems like any normal person but unlike some of us, NIve is happy with where he is and what he has done, and has no room to wish for things, as he shares that the song that he wishes he produced or sang is his next single.  Although, he shares that the first song that he ever wrote will stay in his archive forever, he has shown some parts of his world through his music and recently, with 'Broken Kaleidoscope'.
Nlve is not just a singer-songwriter/producer/composer, he is an artist in the truest sense. When we asked him to describe himself in one word, he replied, "Sentimental." Perhaps that is one of the reason why we get to see his bare expressions and writings and this is why listeners can connect with his song. For Nlve, Music is Life and for his fans, his music definitely helps them get by it.
When we asked NIve what is the first thing that comes to his mind when he hears the word, 'India', he replied, "Vast and colorful" and that's how we see his music as well – 'Vast with different colors and elements – with a song for every mood.'
Find us on Instagram Twitter YouTube for more Korean Entertainment content, interviews, & news.