Kim Woojin returns with his second mini-album '<The Moment: 美成年, Bounce>,' radiating a vibrant coming-of-age positivity and capturing his most beautiful life moments.
In an exclusive interview with Namaste Hallyu, the artist delved into the intricate intricacies of his creative process, his upcoming tour in India and sheds light on a multitude of pertinent topics.
'The moment: 未成年, Bounce' is an album that expresses the positive and dynamic energy of coming-of-age, with many different emotions. While his initial solo debut album, delved into a range of emotions, challenges, and the glimmer of hope experienced during adolescence, his second album signifies a transition into adulthood marked by individuality, positivity, and love through its musical expression. It narrates the journey towards a beautiful phase of life, embracing the most exquisite moments. 
With these intertwined feelings and emotions, Woojin elaborates on the emotional journey that he underwent, "While preparing for this album, I thought a lot about the kind of message I wanted to convey through each track. Since the album is a culmination of several stories, I hope that many people are able to relate to them and gain strength through the tracks within."
Ahead of his album's release, the artist dropped the Music Video for 'Say Something To Me.' It shares a touching glimpse into the heartfelt interactions that he had shared with fans during tours. The release also coincided with his second debut anniversary to which Woojin comments, "At times, it feels like the 2nd anniversary happened a long time ago and yet at times, it feels like it has been a short time. It has been 2 years since the release of the first album and I have come back with more growth so please look forward to it." He further recollects a behind-the-scene moment and shares, "As it has been a long time since I played the guitar, I remember being a bit out of practice."
Apart from making his own music, Woojin is also known for lending his voice to OSTs for Dramas like 'King The Land,' 'Reborn Rich.' 
"If there is an opportunity in the future then I would definitely take part in more OSTs. Although it is fun to record my own albums, it is also fun to record drama OSTs in a different way."
Transitioning from K-Drama OSTs, he started his acting journey with HBO Max's series 'Beyond the Closet.' The artist discusses the shift, "Although I was definitely nervous to act for the first time in a big production, I was also excited to try something new. But while filming, I found acting more interesting and I am planning to participate in a variety of projects." He is the first Korean to star as a male lead in the HBO Original series. Korean music and Entertainment have no doubt been gaining a lot of popularity worldwide and Woojin expresses his sincerity, "Thank you to all the seniors who started the Korean wave."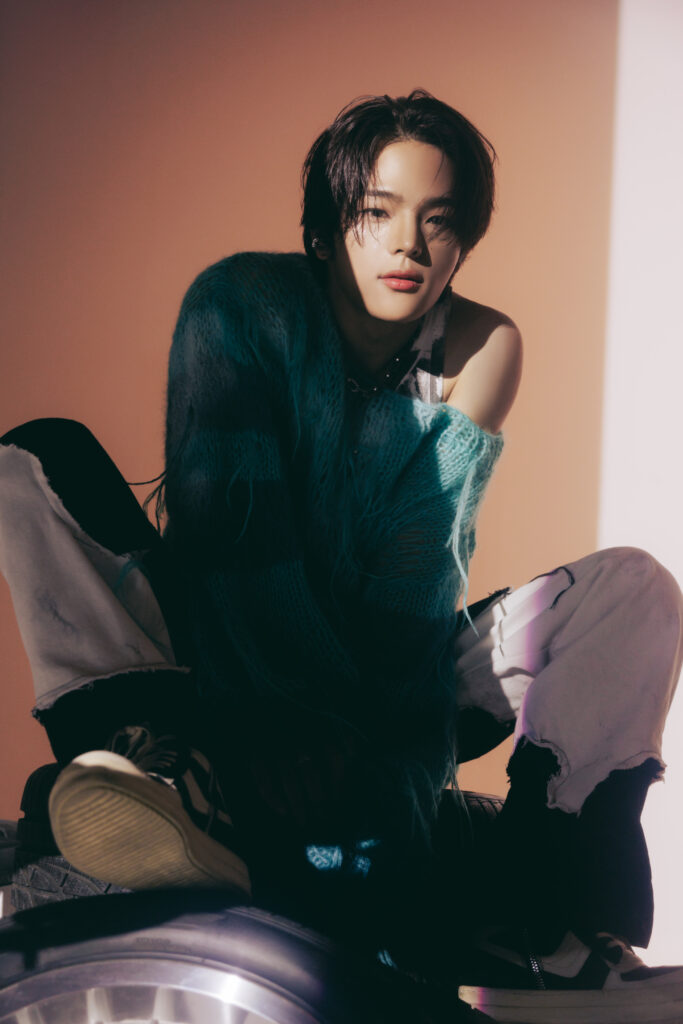 Actor Woojin was also seen participating in a musical, prompting our intrigue in how different it was compared to acting in a movie or series, to which he responds, "I am still at the stage of practicing for my musical so I can't mention the exact difference but since there is a difference in space. I felt like overall, I had to make my lines, emotions, expressions, and gestures bigger as well as more transparent."
Although Woojin has been in the music industry for some time now, he confesses to not having a specific artistic vision when creating music, "I don't have a specific vision but I think the songs in my album are unique. So if one listens to the songs that have my color in them, I believe that there will be people who like my music."
The artist has had quite a journey from his debut, filled with growth and learning. Upon asking him to use three words to describe his musical journey, he carefully selects, "Passion, hope, positivity. It's because I have hope, that I live with a positive mind and passion."
Released on August 30th, his 2nd Mini Album 'The moment: 未成年, Bounce' consists of six songs, each telling a story of its own. Among all the songs, Woojin recommends, "Drive Away! The song speaks about one suddenly wanting to go away on an impromptu trip. When you listen to the track, it makes you feel like you are traveling. It is a good song that you can listen to comfortably."
Taking a deeper dive into the intricacies of his album the artist shares, "'Song of Icarus' took the longest time to complete. When it was sung, it was not a song that had its beat precisely matching the song. Since the song is more on the free side, I remember contemplating a lot on what I should do about it. The most difficult thing about working on the album would definitely be filming the music video. Dancing to a strong and fierce choreography outside, in the middle of summer, was harder than I thought. However, the results came out really well so I have already forgotten the difficulties I faced while filming."
Like any other person, there are instances when artists also fall into a slump and Woojin discloses his strategy for reviving himself from such phases, "When something doesn't work out immediately, I believe it to be temporary. So, I don't hold on to it and get stressed. Instead, I hold on to the belief that things will get better with the passage of time. I am the type of person who focuses on other things in the meantime rather than stressing over them."
When questioned about the inspiration behind the music that he creates he reveals, "I make my albums using my stories. But in general, I think a lot about the kind of stories that would be best for CUBS to listen to when I make my albums. The existence of CUBS is my biggest inspiration."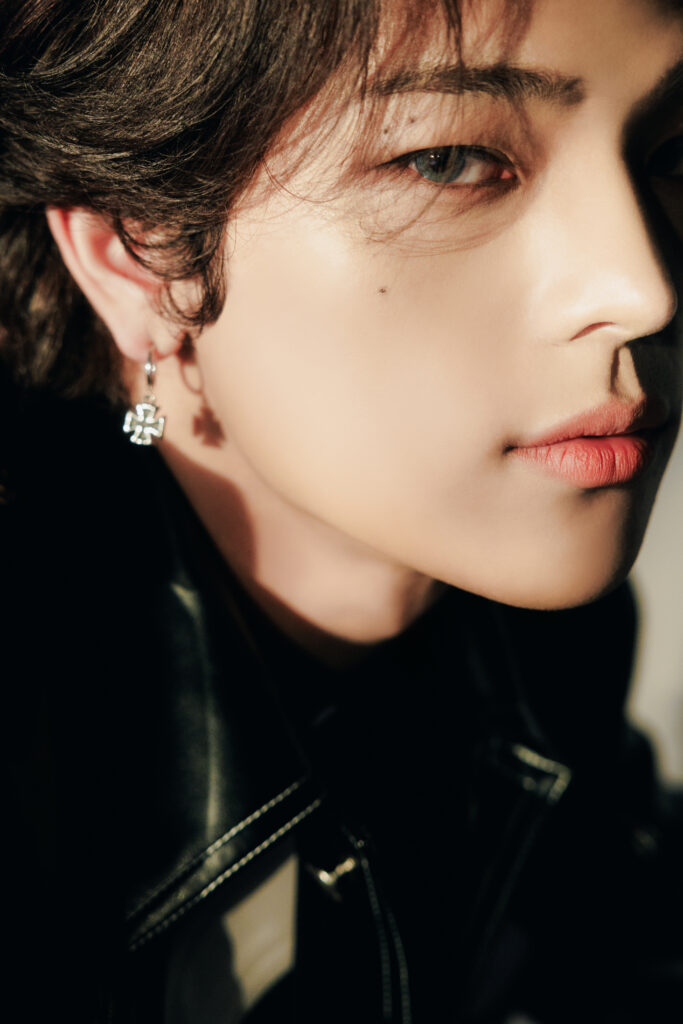 Woojin has previously expressed about wanting to be a kindergarten teacher but he does say that even if he could travel back in time, he would still proceed with music, "Of course, there are many different things that I like, but even among them, music will always remain my main priority."
The love between an artist and their fans is genuine and heartwarming, and this sentiment resonates strongly with Woojin and his dedicated CUBS. While fans often learn a lot from their idols, our curiosity to know how the case was the other way around, led us to an insight, "I think it's definitely trust. Whenever I have difficult or good times, I am so grateful that I have fans who are always with me, on happy and sad days, and who comfort me. I think this is something that I have to learn from my CUBS." He further shares a message to his global fans, asking them to support him as he states, "I will work hard to show you all my music and (personal) color. I love you CUBS!"
Woojin is not new to India as he has already been to Shillong for the North East Boating Regatta. Reminiscing his experience and special memories, the artist expresses with joy, "I was extremely surprised by the passionate enthusiasm and cheers I received from the Indian fans! I want to come back for sure and perform again for my fans. I hope my Indian fans continue listening to my music and songs." Furthermore, recalling his favorite instances in India he excitedly adds, "Chicken is one of my favorite dishes that I enjoy and I was really happy to eat the famous tandoori chicken. That is one of the special memories of India!"
Presented by the collaborative efforts of Pink Box Entertainment and 10x Entertainment, Kim Woojin is set to make his return to India this October. In anticipation and excitement to meet his Indian fans again, he expresses, "The thought of letting my Indian fans be one of the first to listen to my album live makes me really excited! I wish to have a fan sign and a hi-touch event. Not to mention, visiting the city of dreams, Mumbai, which produces one of the best movies in the world to receive artistic inspiration. I also want to visit the Taj Mahal."
We look forward to his upcoming visit to India! Stay tuned for more updates on The Moment Tour India 2023.
The Countdown Begins: KIM WOOJIN is Headed to India! 🇮🇳 Stay Tuned for a Spectacular Musical Extravaganza!
Connect with us on Instagram Twitter YouTube for more content, interviews, & news.