Rookie group E'LAST has made their long-awaited comeback with their first single album 'Dark Dream' and its title track of the same name. The talented octet had a hearty one-on-one with Team NH and dived deeper into their comeback, strengths, promoting during pandemic and love for their Indian 'Elrings.'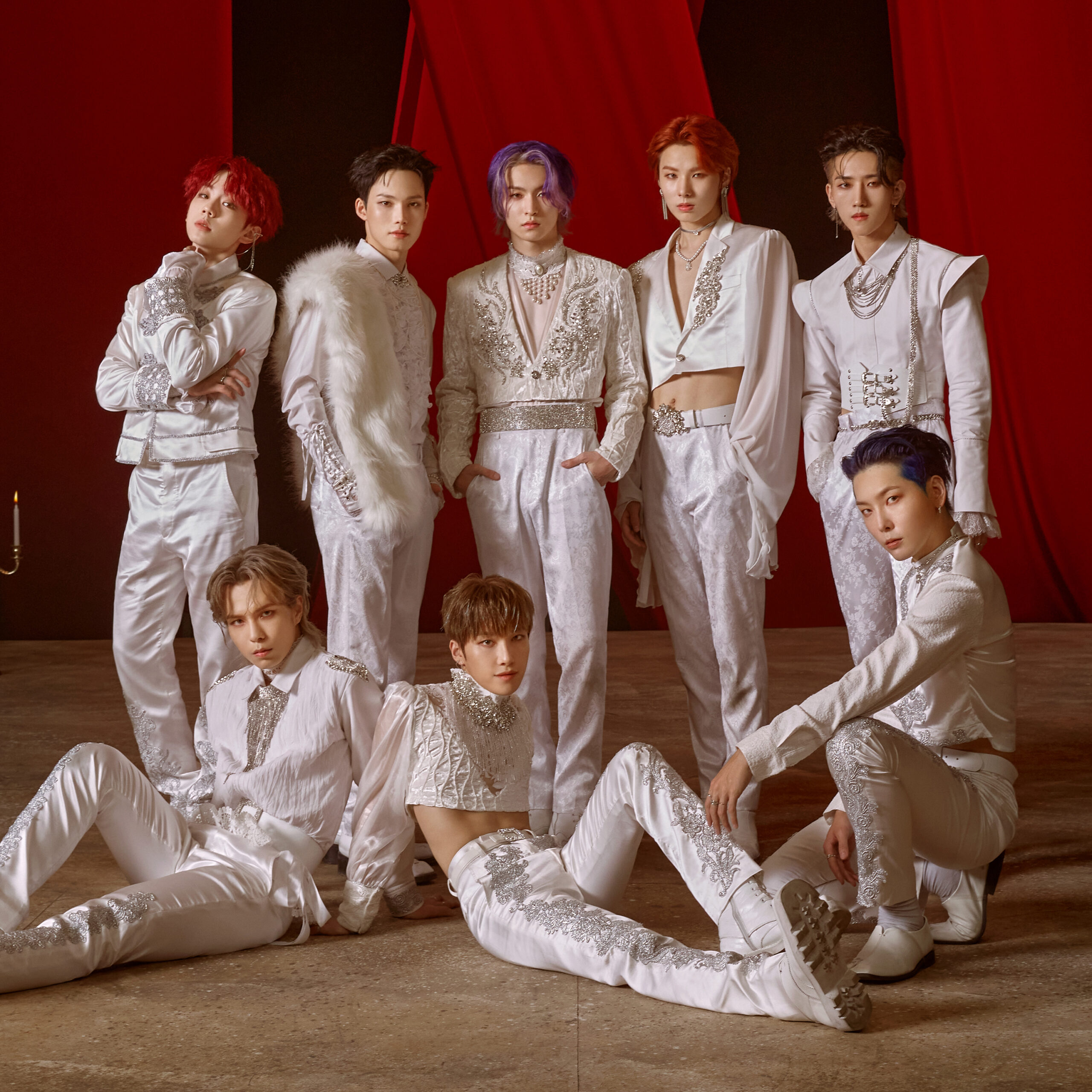 E'LAST debuted with the title track 'Swear' on June 9, 2020, and their first extended play 'Day Dream.' As the first group of E Entertainment, the group is more focused on succeeding at their own pace and are not worried about the pressures that have come with their debut. Choi In states, "As we are the first artist of our company, we want to succeed enough to support our company's future artists."
As successful artists of the future, the group also has many wishes, which includes winning music shows. Wonhyuk adds to the thoughts, "I hope E'LAST wins first place on music shows, holds many concerts, wins many awards and be well-known by K-Pop fans."
However, among the sea of K-Pop groups debuting each year, the fight to stand out is tough. One of the biggest factors that make E'LAST shine is their fandom known as 'Elrings.' While talking about their fans, one can immediately notice the love that the group has for them. Wonjun affectionately calls them "our biggest strength", while Baekgyeul adds, "We could stand out thanks to our 'Elrings'. We will keep improving to repay them for their love."
Unfortunately, due to the COVID-19 pandemic, the group has not been able to personally meet their source of strength. Rano confesses, "The hardest thing was being unable to see 'Elrings' when we perform. When things get better, I wish to go meet 'Elrings,' from Korea to abroad."
Choi In agrees and adds on, "It was tough to not be able to meet Elrings in person. There are many things I want to do when the pandemic is over, but what I am yearning for the most is to perform in front of our beloved Elrings."
Apart from the fan's love, E'LAST has also gained attention due to their unique musical styles and the fictional universe and narrative. All of their albums have a continuing storyline that can be seen through their music videos and concept photos. When asked about the meaning of the storyline, Seungyeop clarifies, "I think the storyline is about time and space, continuity of conflicts, tragic love and regret. I want 'Elrings' to infer as well." Baekgyeul further comments, "We cannot tell you everything, but there is a connecting storyline, which could be inferred from the objects and our actions in the music videos."
Rewinding back to their debut days, the group is known to be very fond of their debut EP 'Day Dream', which was the start of their journey into the music industry. Romin delightfully remembers the emotions that he felt while preparing the album, "My favourite part of preparing for [Day Dream] was the excitement for the debut. The recording process was quite long and fun." The member also states that his favourite song from the debut album is 'Light.'
Even though the group has just recently debuted, the members are still discovering some changes from their trainee days to the present. Choi In shares, "My attitude changed a lot. During my trainee days, I had a strong competitive spirit, which led to feelings of inferiority. Now, I try to learn and enjoy, with a relaxed state of mind. It made me mature a lot as an artist."
Now, more than a year after their debut, E'LAST has released their first single album 'Dark Dream', which explores the concept of fate.  According to Seungyeop, the album is the perfect amalgamation of their charms, "I think 'Dark Dream' manifests well the individual charms of the members. I would like to recommend 'To.Lie' for new listeners as you may find our new charms of cuteness."
Giving a little shout out to us, Wonhyuk humorously adds on, "I believe in destiny. I think fate does affect our lives a lot! The interview with Namaste Hallyu also feels destined to me."
When asked about the type of concept they would like to try in the future, Yejun states, "An ethnic concept, or a Latin-based concept."
The members are also known to participate actively in the songwriting process for their albums. Wonjun and Wonhyuk have been credited as songwriters for the latest album 'Dark Dream.'
Regarding their inspiration to create music, Wonjun explains, "I get musical inspirations from movies. After watching films, I write down what I feel and think. That forms the base of the lyrics." Yejun adds on, "I get inspired by everything. In particular, I reflect myself to the nature or the things around me."
E'LAST also created much buzz when a sub-unit was announced. E'LAST U debuted in May 2021, with the members Choi In, Seungyeop, Romin, and Wonjun. When asked if the fans could expect more sub-units, Choi In mysteriously answers, "Since subunit activities are connected with E'LAST's fictional universe, you may look forward to more of it."
Seungyeop then expresses his preference for the entire group over the sub-unit and shares, "I've been in a subunit, but I felt empty due to the missing four. I think E'LAST is the best as an octet."
As an upcoming boy group, E'LAST is not just working towards making their mark in the music industry, as they have also set their eyes on the variety scene. The group's very own variety show 'Superhero' has recently concluded and looking back, the members had nothing but good memories while filming it. Seungyeop adds, "I had so many fun memories. It was so fun playing soccer with corn put on my face! I had to keep crawling to find the ball. I actually scored a goal." Rano also shares, "It was a new, and great experience. I remember me and Wonjun doing the morning mission. We were half asleep and were unable to read our lines."
As the interview concludes, the boys do not forget to send sweet messages to their Indian 'Elrings' as Baekgyeul says, "We always thank you and love you. We will fly to you as soon as the pandemic is over. We will show you a great performance! Please wait for us." Romin also expresses his gratitude towards their fans as he adds on, "Elrings in India! Thank you so much for waiting for us. We want to see you so much. Let us meet soon and have a happy time together. Love you."
E'LAST is certainly an artist to watch out for and are one of the strong contenders among the 4th generations groups. Check out the music video for their latest comeback title track 'Dark Dream'.
Also Read: E'LAST Show Off Their Bright Colours In The Official MV For 'To.Lie'
Connect with us on Instagram Twitter YouTube for more content, interviews & news.
Written by Saakshi