An exciting news tor Desi fan! A Korean version of the Drishyam films will be made.
After numerous inspiration and remakes of Korean movies/drama by Indian filmmakers, the role is being reversed.
The biggest collaboration ever!!

Panorama Studios & Anthology Studios announce a partnership for the remake of 'Drishyam' franchise in Korea, first INDIAN film to cross over to Korea for a remake. 🤗@ajaydevgn @AbhishekPathak @murli_sonu @PanoramaMovies #JayChoi #SongKangHo pic.twitter.com/Xga5fw47e1

— Kumar Mangat Pathak (@KumarMangat) May 21, 2023
Anthology Studios of South Korea announced a partnership with Panorama Studios of India for the Korean adaptation of the Drishyam films at the India Pavilion in the Cannes Film Festival in the presence of Jay Choi and Kumar Mangat Pathak. This will be the second global language remake of Drishyam franchise. The movie was adapted into Chinese as 'Sheep Without a Shepherd.'
Former Warner Bros executive Jack Nguyen, who now resides in the US, will carry on as executive producer for the Korean adaptation of Drishyam.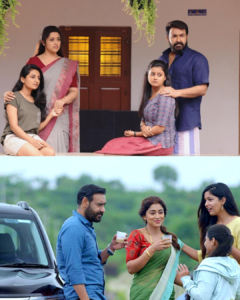 Kumar Mangat stated, "I'm thrilled that the Drishyam series is being produced in Korean, a first for a Hindi film. All these years, we have been inspired by Korean fare. Now they have found a muse in one of our films." Jay also shared, "We are happy to have the chance to recreate a hugely popular Hindi film with a dash of uniqueness from Korean cinema. Additionally, the remake is more significant because it is the first significant co-production between Korea and India."
Drishyam is originally a 2013 Malayalam crime thriller, written and directed by Jeethu Joseph. The success of the film led to remakes and sequels in four Indian languages.
Have you watched the movie yet? Are you excited about the Drishyam Korean remake? Let us know ~
Connect with us on Instagram Twitter YouTube for more content, interviews, & news.