DAWN announces a surprise comeback with New EP 'Narcissus (나르시스)' just 5 months after his previous release!
The singer has unveiled a track preview for his upcoming album 'Narcissus (나르시스)', providing fans with a sneak peek of what awaits. With visuals accompanying each song, DAWN is seen playing the keyboard or singing while embracing guitar and keyboard. The studio setting acts as a backdrop for capturing the artist's personal emotional expression, providing an intimate look at his creative process.
DAWN EP [Narcissus (나르시스)]

2023.09.15 6PM KST

Track Preview
1. Star*
2. Heart*
3. I Don't
4. Fallin'
5. Seasons
6. 기억
7. 놓고 갈게
8. Abyss#DAWN #던#Narcissus #나르시스#ATAREA #앳에어리어 pic.twitter.com/xhmbQpaYV5

— DAWN (@_dawnofficial_) September 4, 2023
This EP promises to be a musical journey like no other, featuring two captivating title tracks, 'Star' and 'Heart,' that are bound to resonate deeply with listeners. In addition to these, the album includes six more tracks, namely 'I Don't,' 'Fallin', 'Seasons','기억',' 놓고 갈게',' and 'Abyss'.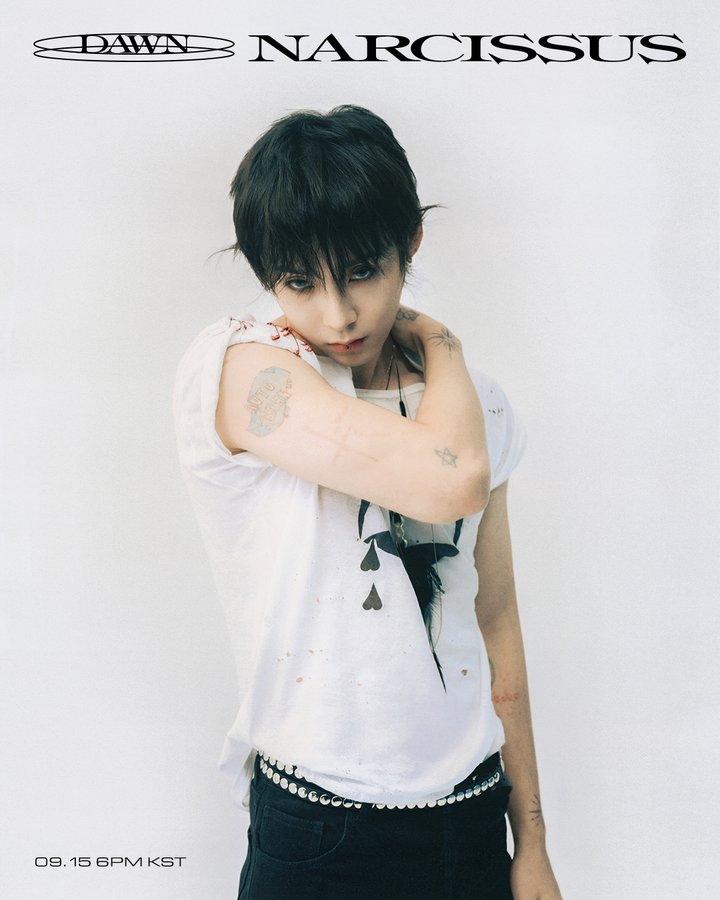 In collaboration with renowned producers like Groovy Room, GEMINI, LEEZ, BOYCOLD and esteemed lyricists Sunwoo Jung-ah, EXY, Yoon Deok-won, and Kim Sa-wol, DAWN has co-composed and penned the lyrics, giving a personal touch to the album and setting the stage for a diverse and dynamic musical journey that embraces collaboration and creativity.
Fans can pre-order 'Narcissus (나르시스)' from September 5 at 3 PM KST (11:30 AM IST) until September 10 at 11:59 PM KST (8:29 PM IST), with the physical album available from September 22.
DAWN EP ALBUM [Narcissus (나르시스)]
PRE-ORDER IS NOW OPEN

PRE-ORDER: 9/5 15:00 – 9/10 23:59 KST
PHYSICAL ALBUM: 9/22

🔗 Online pre-order sites:
PURCHASE LINK : https://t.co/V1DYZBs0i0
YES24, Aladin, HOTTRACKS, Ktown4u, etc. pic.twitter.com/QB3cZqb0Ll

— DAWN (@_dawnofficial_) September 5, 2023
As the excitement builds, DAWN's upcoming EP is scheduled to release on September 15 at 6 PM KST (2:30 PM IST). 
Stay tuned for more updates.
Connect with us on Instagram Twitter  YouTube for more content, interviews, & news.