BLACKPINK's Jisoo solo debut album 'ME' received 'Melon Hall of Fame Certificate' from Melon, South Korea's most prominent music platform.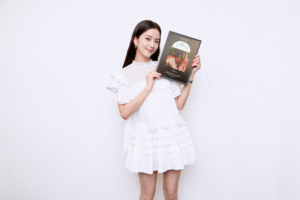 On May 18, Melon posted a photo of Jisoo holding the 'Melon Hall of Fame Certificate' with the caption stating, "Jisoo's first solo album 'ME' was honored into the Melon Hall of Fame, logging 1,229,600 streams within 24 hours of its release. Congratulations to Jisoo, who earned 1 million views in under 20 hours and 40 minutes after release!"
Congratulations to JISOO for the achievement!
Connect with us on Instagram Twitter YouTube for more content, interviews, & news.