It would not be wrong to say that BLACKPINK is one of the most popular girl groups ever within the K-Pop Industry. From Jennie's Solo being the 1st K-Pop Female Solo MV To Reach 700+ Million Views, to Rose setting 2 Guinness World Records with her hit On the Ground, to Lisa having the most followers on Instagram in the entire K-Pop Industry. But today, we are here to talk about the underrated member of the group: Jisoo.
Don't get me wrong! Jisoo has achievements of her own to brag about. Apart from being a global ambassador for Dior, Jisoo has also made her debut as a lead actress in JTBC drama Snowdrop alongside Jung Hae-in but we feel like we need to talk about her more!
Let's talk about a few reasons why we love her!
1. Just like the song, she is Pretty Savage 
Well, she is both pretty and savage. Known for her tongue-in-cheek answers, Jisoo doesn't fail at being the most relatable member and making us all laugh. She may not know English that well (although most BLINKs think she does) but she does know how to communicate with her fans and give them iconic moments to remember. Like this one…
2. She is a Mood Maker 
Jisoo definitely takes her position as the eldest in the group very seriously. She is usually seen taking care of the members, and the members rely on her too. Jisoo knows how to make the members laugh and how to comfort them. We all love the mom in our group, right?

3. Great at Variety
BLACKPINK has been on multiple variety shows like Running Man, Weekly Idol, and Knowing Brothers. However, we only understood just how great Jisoo is at variety when she appeared on Delicious Rendezvous. This was definitely her shining moment. It showed how comfortable she is in the concept, and how much potential she has to become a top variety star.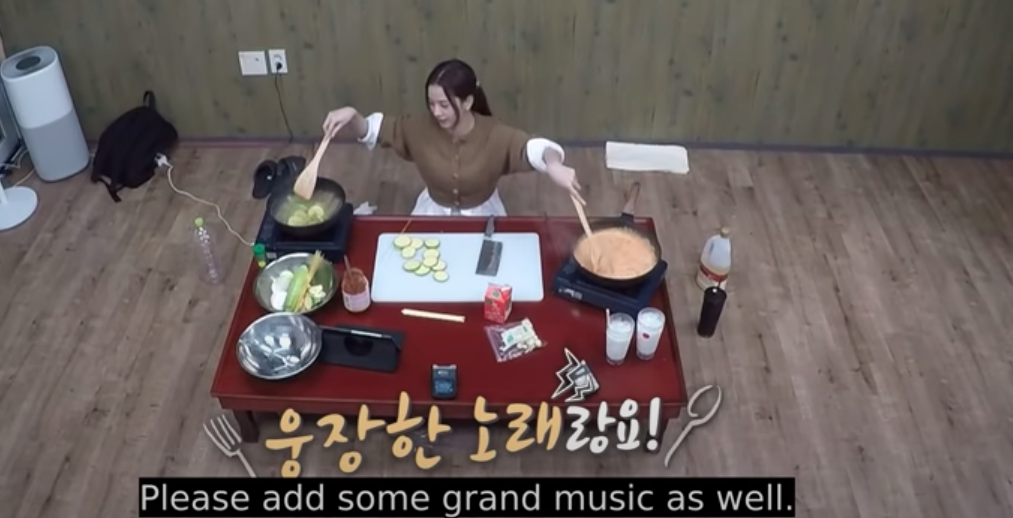 4. Her Vocals
All members of BLACKPINK have distinct vocals that are so easy to recognize, not just within the group but in the K-Pop industry. They are all unique and great and even in live performance, Jisoo's voice is consistently stable over time. Although she has the least amount of lines on most songs, she never fails to leave a mark. That is impressive!
5. She works very hard and has improved visibly
When it comes to dancing, Jisoo is one such Idol I have seen a visible improvement in. Compared to their debut days, she has gained so much flexibility and clearness in her moves. Jisoo was constantly criticized for it for a few years, and her abilities were reduced to being the "visual" of the group. However, she did not react to the criticism. Slowly and silently, Jisoo kept working on herself and proved people wrong. 
6. Her Positive Vibe
Jisoo rarely shows a vulnerable side to her. Whether it is a concert, fan sign, or any public interaction, she tries her best to keep her smile. Recently, Jisoo starred in the controversial drama Snowdrop. I am pretty sure it wasn't easy for her with the backlash and passing away of her co-star Kim Mi-Soo. Yet, the actress/idol kept her composure throughout. The members, too, have confessed that they never saw Jisoo crying in the 6 years that they trained together. Obviously, Jisoo is a human who feels emotions like anybody else. But, because she is the eldest in the group that the members depend on, alongside the fact that she does not want her fans to worry, she tries to be strong and positive on camera. 
So there you go. Jisoo might not be as popular as the other members, but those who know her are well aware that she is a gem.
Jisoo is said to make her solo debut this year. How excited are you? Why do you love Jisoo? Comment below!
Connect with us on Instagram Twitter YouTube for more content, interviews, & news.