New month and another K-drama but guess what? You will definitely not be disappointed with this one. This month SF9's Rowoon alongside Lee Soo Hyuk and Kim Hee Seon are set for fantasy drama but with a twist! First two episodes of the drama has already been aired and to be honest it is one among the best fantasy K-Drama till date.
Currently airing on Netflix, the drama synopsis reads, "Made half-human and half-spirit by accident, a young man is employed by a company of grim reapers in the underworld to carry out special missions." 
While the Netflix description does not say much, the webtoon description offers more, "Junwung, an unemployed college graduate, slips into a coma when he accidentally falls off of a bridge. While he's in a comatose state, he gets an offer from the crisis response team of the underworld company Flashback to temporarily join their team. If he accepts this offer, he could wake up early from the coma and even get rid of the karma from his past life that's been holding him back from getting jobs! He's got nothing better to do tomorrow, so it's a beautiful day to save lives… with these grim reapers!!"
If you are more of a watching rather than a reading person then this drama is definitely going to be a great addition to your watchlist.
Still need to be convinced? Here are some reasons why you should watch 'Tomorrow'!
1. Fantasy
Yes! You read it right. It is a fantasy drama. Who doesn't like fantasy right?
This drama revolves around the life of a 'Grim Reaper' and in this drama, 'Grim Reapers' are portrayed as heroes rather than villains. The drama's first and second episodes dealt with tough issues such as suicide and bullying and in the first episodes, we see Grim Reapers saving the life of a person who attempts suicide. The viewers get to understand the sensitive themes because of the manner they have depicted them with vigor.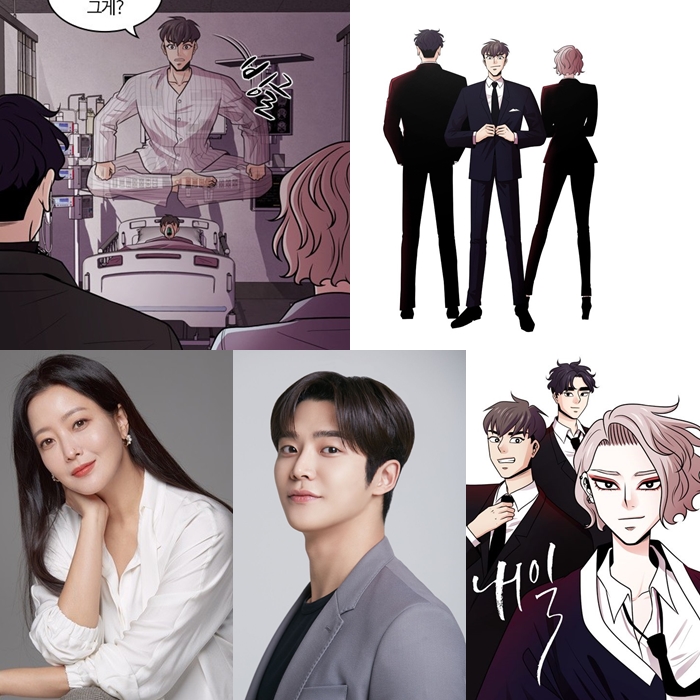 Image source (1) 
2. Based on webtoon
This drama is based on hit webtoon of the same name, 'Tomorrow' written by Llama. The characters are being beautifully portrayed by the actors and each character has their own charm and wits. You will be in awe of their acting and visuals and you will love seeing the webtoon visually as their acting brings live to the characters to life and full of vibes.
3. Talks about social issues
This drama explores the societal challenges that people encounter on a daily basis. In the first episode of the drama it starts with a group of four people trying to commit suicide. Here, in this scene we can see though a person is scared to die, suicide has become their last resort for help. In another scene, it is also seen how nepotism plays a vital role in the work place. Choi Jun-Woong who is desperate for work is being rejected though he did well in his interview. How important are civic exams/jobs in our society?
It also talks about school bullying and how it affects the life of a victim in the later stages of their life. We hope to see more issues that people confront every minute and second of their lives.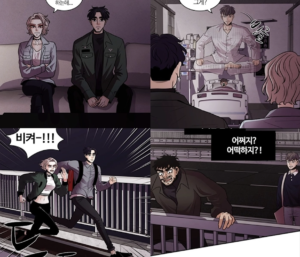 Image source: (1)
4. Underworld life
A fantasy K-Drama with Grim Reapers but with a twist! In most K-Dramas Grim Reaper are seen as a villain who takes the life of a person but here it is the Grim Reaper who saves the lives of a person. Isn't it quite interesting and refreshing?
The drama focuses on the lives of those who have already died in the underworld. They work hard in the underworld in order to be able to live comfortably once they are reborn. They make every effort to be reincarnated with a silver spoon, prosperity, and good health, among other things.
5. Phenomenal Cast
What more can we ask when the drama stars with an amazing cast members? Kim Hee Seon who is famously known for her lead role in the drama 'Faith' plays the role of Gu Ryeon as Grim Reaper. She leads a 'Crisis Management Team' at the spirit management headquarters of the afterlife called Joomadeung and they save lives of individuals who are on the brink of giving up their lives.
Lee Soo Hyuk known for his versatile acting and visuals plays a role of Park Joong Gil, who is in a 'Guiding Management Team'. Another cast who is also known for his excellent acting and that's none other than SF9's Rowoon as Choi Jun-Woong, who is turned into Grim Reaper after the accident. He plays the role as the youngest member of 'Crisis Management Team'. Will he able to get back in his human life? The drama also stars Yoon Ji On who is known for his works in dramas like "Jirisan", "Memorist", "Mr. Sunshine" and more.
The first 2 episodes already got us hooked to our seats and we are eager to see what the next episodes will be! Here is our five reasons to watch the drama and this should be enough reason to pique your interest! Let us know if you're watching the drama!
'Tomorrow' is slated to have 16 episodes and will air every Friday and Saturday.
Connect with us on Instagram Twitter YouTube for more content, interviews, & news.