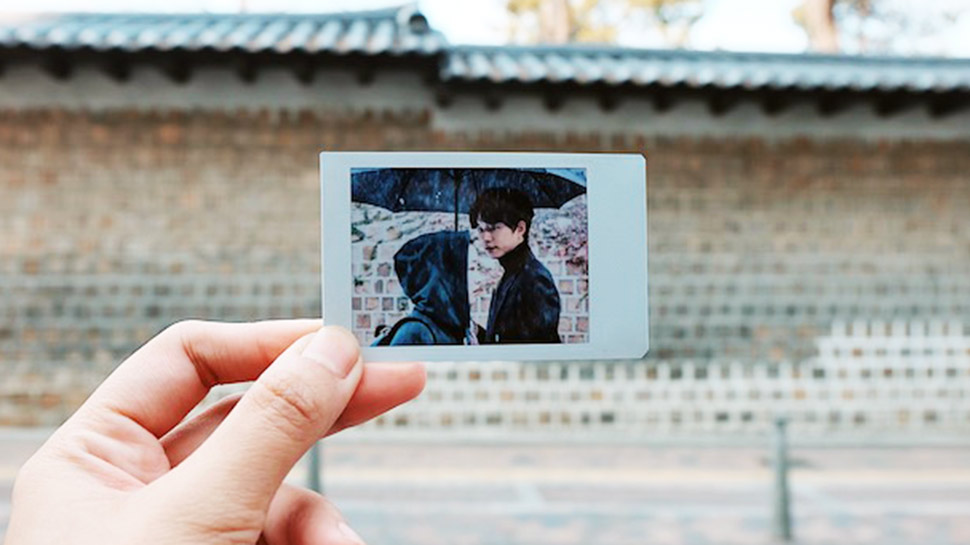 Live out your K-drama fantasy with these 10 K-drama Filming Locations!
Counting down the days till your next visit to South Korea? Need some inspiration for your itinerary? Head down to these 10 places in Korea where you can relive (or recreate) your favourite K-drama moments!
Jumunjin Beach
In one of the most unforgettable moments of "Goblin", Eun-tak accidentally summons Kim Shin for the first time at Jumunjin Breakwater. Admit it, we've all wanted to be Eun-tak in that moment. Re-create the scene using an on-site rental service that provides buckwheat flowers and a red scarf! But that's not all. The beach also has something for us ARMYs. It is also home to the iconic bus stop from the You Never Walk Alone album cover.
Address: 1609, Haean-ro, Jumunjin-eup, Gangneung-si, Gangwon-do
Baedari Secondhand Bookstore Alley
Another favourite from Goblin is the yellow-walled bookstore called Hanmi. Located in the boundary between Geumgok-dong and Changyeong-dong in Dong-gu, Incheon, this alley has about 10 bookstores that sell both second-hand and new books. Walk in and peruse the store, and who knows, you might run into a Goddess of birth warning you of the impending death of your loved one!
Address: Hanmi Bookstore, 14-5 Geumgok-dong, Dong-gu, Incheon City
dal.komm COFFEE

Our last Goblin location also makes appearances in shows like Descendants of the Sun, W: Two Words, and My Love from the Star. It was the place where Song Hye Kyo's character Kang Mo Yeon broke up with Yoo Si Jin in the second episode. The show filmed in multiple branches of dal.komm so there are plenty of options to choose from. Even if K-dramas are not your thing, it has a unique concept that integrates music into the whole experience through their interior design, Veranda Live and Music Cards. It definitely deserves a place in your itinerary.
Address: 23-5 Songdo 2(i)-dong, Yeonsu-gu, Incheon, South Korea
Address: 108 and 109, Building 3D, Prugio City, Bundang District, Seongnam City, Gyeonggi Province
Taebaek City
Next on our list is the war-torn city of Uruk where Captain Yoo Si Jin (Song Joong Ki) and doctor Kang Mo Yeon (Song Hye Kyo) fell in love. As much as I would love for the place to be just as dramatic and thrilling, it is actually an abandoned coal mine named Hanbo in Taebaek city. Due to the popularity of "Descendants of the Sun" the town opened a theme park around the location. The theme park features Uruk's church as well as a kissing statue of the Song-Song couple.
Address: 140-8, Tong-dong, Taebaek-si, Gangwon-do, Korea (A 3-hour bus ride from Seoul)
Admission: Free
Namsan Seoul Tower
You have seen it in practically every K-drama. It is where Gu Jun Pyo waited in the freezing cold for Geum Jan Di to show up in "Boys Over Flowers" and where Na Bong Sun casually told Chef Kang that her body is sometimes possessed by a ghost (you know, as one does). The tower stands on Namsan Mountain and can be reached via a cable car.  Take your loved one and enjoy a breathtaking view of Seoul, and place a lock if you wish!
Address: 105, Namsangongwon-gil, Yongsan-gu, Seoul
Observatory Admission: Adults 10,000 KRW / Children 8,000 KRW
Dongdaemun Design Plaza

Dongdaemun Design Plaza is another popular filming destination and with good reason. Designed by the world-renowned architect Zaha Hadid, this mesmerizing structure is an iconic landmark of Korean design industry. While it regularly holds exhibitions, conferences and fashion shows, its most popular exhibition is the DDP LED Rose Garden. It is the place where Baek Seung-chan (Kim Soo-hyun) of The Producers is interviewed in the opening scene of episode 10. It also features in shows like "You Who Came from the Stars", "She Was Pretty" and most recently in "Are You Human?".
Address: 281, Eulji-ro, Jung-gu, Seoul
Admission: Varies according to exhibition
Yeouido Hangang Park
Enjoy a beautiful day strolling through the Hangang Park and you might actually run into the filming of a K-drama. The amount of K-dramas shot here is insane. You will see it in the backdrop of The Third Charm, Two Cops, Temperature of Love, Bride of the Water God, Father Is Strange, Chief Kim, Who Are You: School 2015…..and the list goes on. Apart from enjoying the breathtaking Seoul skyline, if you happen to arrive in Spring, you might encounter the annual Yeongdeungpo Yeouido Spring Flower Festival. Have fun basking in the glory of thousands of cherry blossoms blooming all around.
Address: 290 Yeouidong-ro, Yeouido-dong, Yeongdeungpo-gu, Seoul
Admission: Free
Korean Folk Village

A village frozen in Joseon Era, Korean Folk Village is a popular filming location for historical dramas such as "The Moon that Embraces the Sun," "Sungkyunkwan Scandal," and "Jewel in the Palace." It's a great place to immerse yourself in traditional Korean culture with features like farming village, private house, Confucian academy, seodang (village school) and traditional workshop. It also organizes events like performances such as nongak (farmer's music) and tuho (arrow throwing). Pair that up with traditional rice cake jeungpyeon (steamed and fermented rice cake) and dongdongju (traditional Korean liquor), and you get a truly immersive traditional Korean experience.
Address: 90, Minsokchon-ro, Giheung-gu, Yongin-si, Gyeonggi-do, Seoul
Admission (One-day ticket): Adults 27,000 KRW / Teenagers 22,000 KRW / Children 20,000 KRW
Pocheon Art Valley

A little-known secret about the Cheonjuho Lake at Pocheon Art Valley is that it is actually a portal to the Goryeo Dynasty. Atleast that is what "Moon Lovers: Scarlet Heart Ryeo," seems to suggest. So, jump in! You might either fall right into the bathhouse of six incredible looking princes or be dragged off to the nearest police station. Regardless, it's worth a try. Jokes aside, Pocheon Art Valley is a beautiful tourist attraction with facilities like Pocheon Astronomical Science Museum, outdoor theater, walking paths, a sculpture park and more. It is also the filming location of Legend of the Blue Sea.
Address: 234, Artvalley-ro, Sinbuk-myeon, Pocheon-si, Gyeonggi-do
Admission: Adults 5,000 KRW / Teens 3,000 KRW / Children 1,500 KRW
Petite France
Spotted in multiple K-dramas and variety shows like My Love from Another Star, Secret Garden and Running Man is our last location, Petite France. It is a quaint little French village inspired by "The Little Prince". Houses are painted with bright pastel colors and the place functions as both a French cultural village and a youth training facility (Goseong Youth Training Center). Relive your favourite K-drama moments or indulge in some French culture with french food, clothes and music. The village also contains a memorial hall for the author of "Le Petit Prince", Antoine de Saint-Exupery.
Address: 1063, Hoban-ro, Cheongpyeong-myeon, Gapyeong-gun, Gyeonggi-do
Admission: 8,000 KRW
Which spot made it in your itinerary? Let us know in the comments!