Rising rookie girl group, HOT ISSUE have made their first comeback with 'ICONS'. True to their team and album name, the group from S2 Entertainment are all ready to become the newest 'HOT ISSUE' and 'ICONS' in the music industry.
HOT ISSUE debuted on April 28, 2021, with their first EP 'ISSUE MAKER' and title track 'GRATATA'. Comprising of Mayna, Nahyun, Hyeongshin, Dana, Yewon, Yebin and Dain, HOT ISSUE's popularity after their debut rapidly rose in South Korea and among international fans due to their confident musical colours. Their official music video has over 5 million views and 'ISSUE MAKER' peaked at No. 20 on the Gaon Album Chart. Feeling grateful for the overwhelming response that they received for their debut album, Dana expresses, "I have a grateful heart that our first album received a lot of attention. Since we are a team that has a lot to show in the future, we will try many things and research more to show a never-ending developing side of ourselves."
Nahyun also adds on how the positive attention helped them to prepare for their comeback, "Even though we are rookies, we are very lucky that so many people are interested in us, and we will have to take responsibility and work hard. We have prepared this comeback to make the colour of our team even clearer. We want to show our growth both musically and performance-wise.  While preparing for the comeback, we kept mixing up the word comeback with the debut. I think for us, the word comeback still feels amazing and unfamiliar."
The girl group is the first artist to debut from S2 Entertainment, and the expectations are certainly high. Having the pressure to succeed is inevitable as S2 Entertainment's CEO Hong Seung Sung is a well-known producer who has worked with 4MINUTE, BEAST, BTOB, PENTAGON and more. However, Yebin reveals that instead of feeling the pressure, they are working hard to grow themselves, "As the first artists under S2 Entertainment, we are working hard so that our juniors do not feel ashamed of us and that we do not have any regretful moments."
Adding to Yebin's thoughts, Dain mentions that the love and support of the people around them have helped them a lot, "It is true that as the first group we want to do good and show better performances. There are times when we feel burdened and when it's really hard, but we want to take responsibility knowing that there are many people who cared and helped us a lot."
However, HOT ISSUE also faced one of the most challenging times right at the beginning of their career – the pandemic. Being one of the groups who debuted during COVID-19, the girls were not able to meet their fans as much as they wished to. Resonating with this feeling, Mayna shares, "Due to COVID-19, we mostly met SUREs through video fan signings and communicated through various SNS channels. When the situation gets better, we would like to do in-person fan signings and visit our overseas fans."
Yewon further adds, "In person, we were able to meet our fans only twice during the promotions of our first album. So, when the COVID-19 situation gets better, I think I will get a lot of power and energy when I meet the fans at fan-signing events, fan meetings, concerts and when I listen to their cheers in person at the music shows."
In the K-Pop industry, it is very important to have an impactful name to leave a long-lasting impression, and the girls certainly have their ambitions and story all combined in their team name. HOT ISSUE stands for Honest, Outstanding and Terrific + Issue and it expresses their strong ambition to create honest and great issues in the music industry. Since the name of the group is so powerful, Nahyun speaks about how they wish to uphold the gravity of the name, "We intend to show our developed side. If we do our best gradually without being impatient, we are confident that we will someday grow into an artist who creates issues of good influence like our team name."
Hyeongshin also expresses her thoughts on becoming a real 'HOT ISSUE' with the help of their fans, "Since the name of our team is HOT ISSUE, I think I always have this thought of creating good issues. What has been different from our trainee days is that now we have SUREs who is always cheering and loving us."
While the pressure to be the best is great, Dain feels that the team makes it easier for her, "I want to show better performances and even though we have the pressure to live up to our team's name, I am able to endure it because I am confident that we can do everything as long as we are together."
True to their beliefs, HOT ISSUE's latest comeback title track 'ICONS' conveys a confident and positive atmosphere with a hip feel. While comparing their previous album to this, Nahyun shares, "If our debut album 'ISSUE MAKER' expressed the bold ambition to capture the hearts of the public as a rookie group, then our new album has the meaning that everyone can colour the world with their own colours and become a special being or an icon."
'ICONS' is also a special song to the team since popular producer STAINBOYS and Swedish singer-songwriter Anna Timgren have participated in creating the title track. Expressing her gratitude towards them, Nahyun says, "It is so fascinating and I am so thankful. They created such a good song for us even though we are rookies and I am overwhelmed and happy that we prepared this album with them."
As K-Pop has been gaining momentum in the international scene, many groups have their own members who are fluent in English and various other languages. HOT ISSUE also has Mayna, who is fluent in various languages. Born in Romania and having spent a few early years of her life in Spain, Mayna is fluent in Chinese, Korean and Spanish. When asked about how she managed to learn Korean so well, she gave a tip saying, "My Korean has improved a lot since I came to Korea. I think learning while living in a local area is the fastest way to learn."
HOT ISSUE has certainly made their mark as powerful rookies by nailing their unique concept and vibe. However, as they have just started their career, the group expressed their wish to try new concepts right after they established their own colours. While Yebin wants to try a high-teen concept, Yewon wishes to challenge a refreshing concept completely different from their current strong image.
When asked about the artists that they would love to collaborate with in the future, Hyeongshin confidently stated that she would really want to work together with her role model, CL.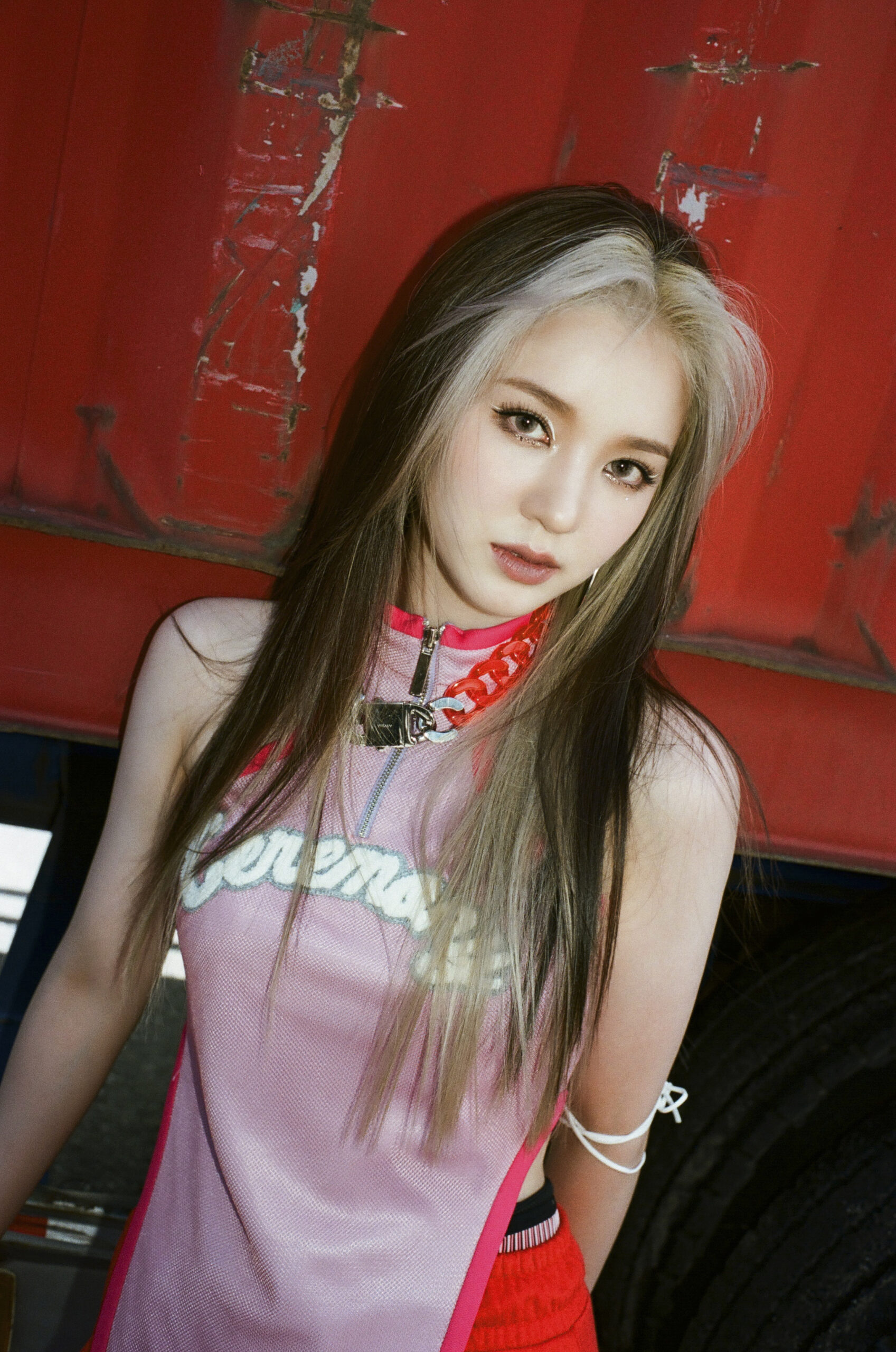 As the conversation moves towards the end of the interview, HOT ISSUE makes sure to leave loving messages for their Indian SUREs. Supporting from afar is not an easy thing to do and so, Nahyun expresses her gratitude, "As much as you always watch and support us from afar, we will grow into artists who always give good influence. Thank you and I love you!"
Hyeongshin also makes sure to thank all of the fans who have waited patiently for their first comeback as she adds, "Thank you so much for waiting for us. We have prepared very hard for our new album 'ICONS' so please give a lot of attention and love to our title track 'ICONS' and sidetrack 'Hot Candy'. Thank you."
While still a rookie group, HOT ISSUE is definitely making waves in the K-Pop industry and we cannot wait to see more from them.
Connect with us on Instagram Twitter YouTube for more content, interviews & news.
Written by Saakshi