NU'EST Unveil Tracklist For Upcoming Album 'Happily Ever After'
Posted by : Asma
NU'EST has finally unveiled the tracklist for their upcoming album. 
The group is scheduled to release their new album 'Happily Ever After' on 29th April at 6pm KST. It is their first full group comeback since August 2016.
On 23rd April, at midnight KST, the group dropped the tracklist via their official social media accounts.
The album consists of 7 songs including, 'Segno', title track 'BET BET', 'Bass', 'Talk about Love', 'Different', 'Fine', and pre-released solo track of Minhyun 'Universe'. 
Members Baekho, JR., and Minhyun took part in writing and composing all the tracks of the album.
Check out the detailed tracklist below and stay tuned!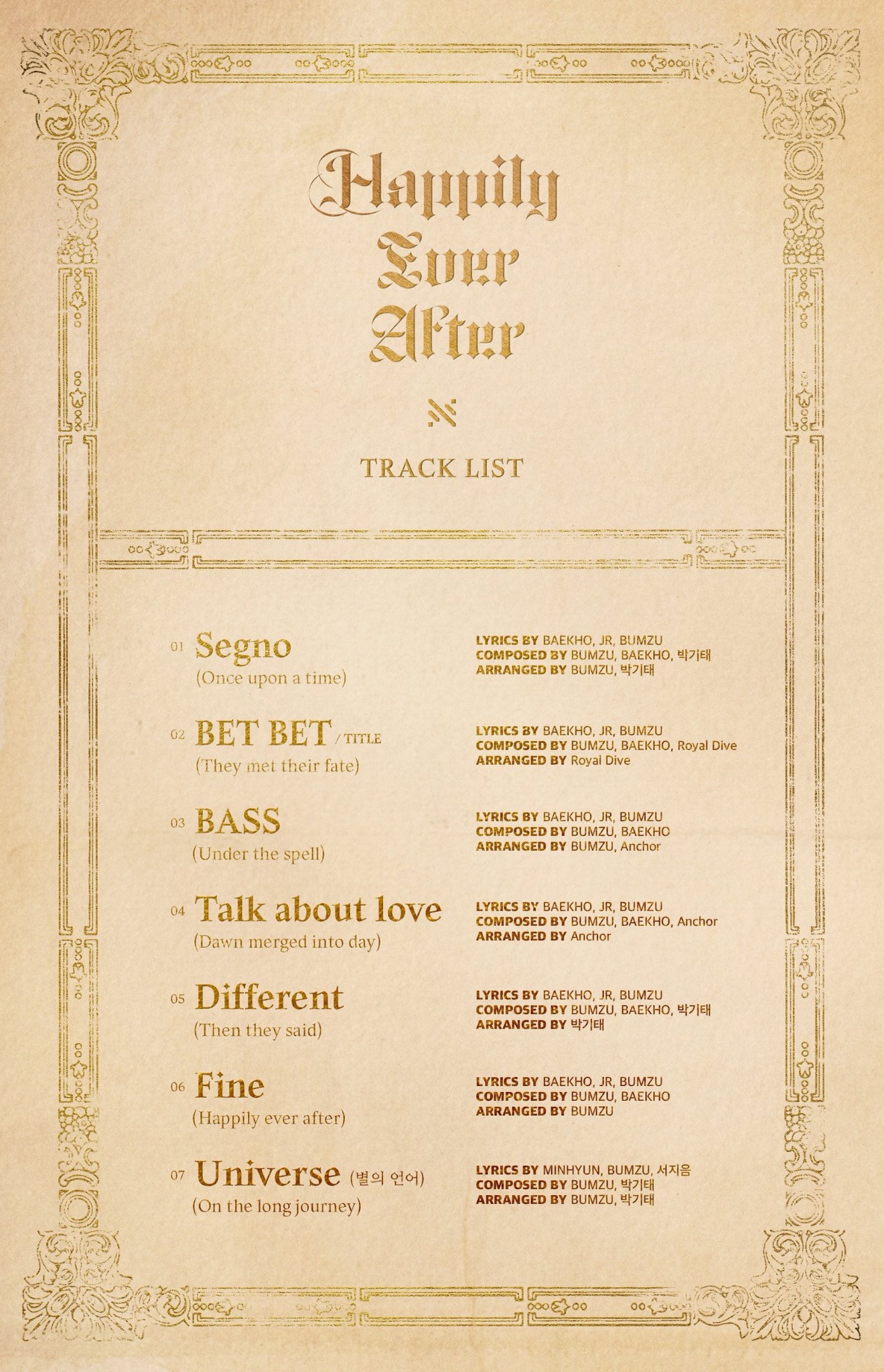 Tags: aron, baekho, BET BET, Comeback, Happily Ever After, JR, k music, minhyun, Nuest, Pledis Entertainment, ren