100% Share 2nd Set Of Unit 'HIP' Version Teaser Images For 'RE:tro'
Posted by : Asma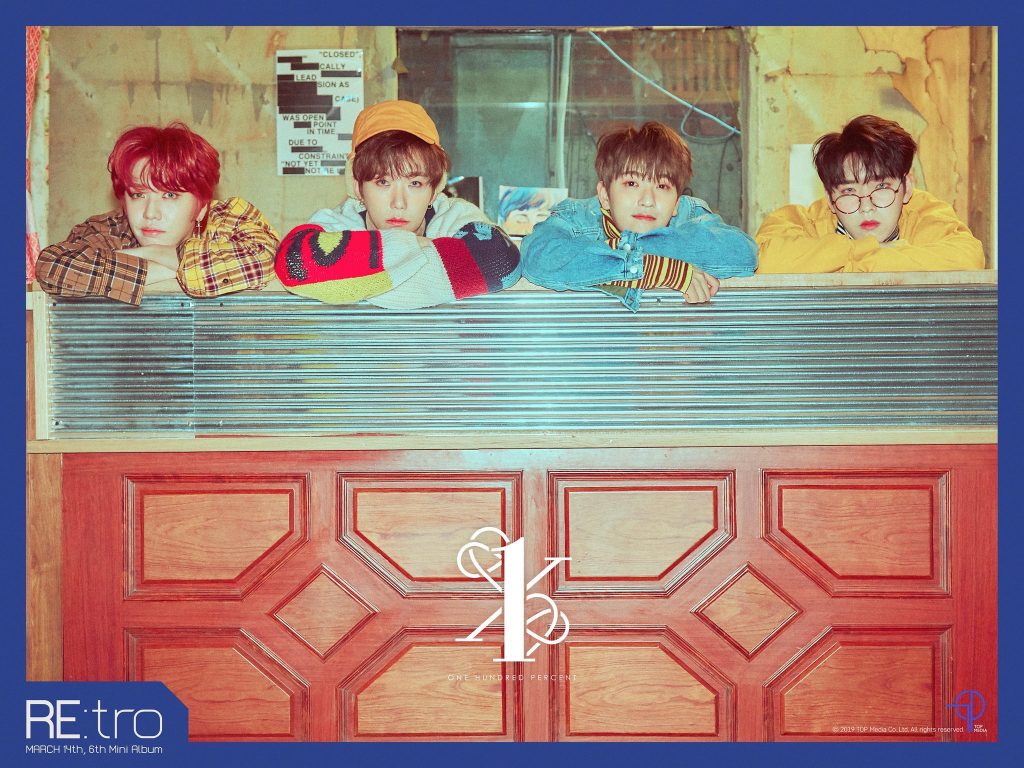 100% shared their second set of unit 'HIP' version teaser images for their upcoming comeback.
100% just released some more teasers for their 6th mini-album 'RE:tro'. The album is scheduled to release on 14th March, and is like a "White day" gift to their fans.
Earlier, on 28th February, the group dropped the first set of unit images for 'HIP' version. Today, on 4th March at 6pm KST, the group dropped their second set.
In the teaser images, members Hyukjin and Chanyong are paired together in one image, and Rockhyun and Jonghwan in the other. The looks are the same as the previous 'HIP' version teasers, with casual looks, jeans jacket, freckles, colored lenses, etc. Check out the teasers below and stay tuned for more details regarding the comeback!
Tags: 100%, 100percent, Chanyong, Comeback, Hyukjin, Jonghwan, RE:tro, Rockhyun, top media