100% Unveils New Group 'HIP' Version Teaser Image For 'RE:tro'
Posted by : Asma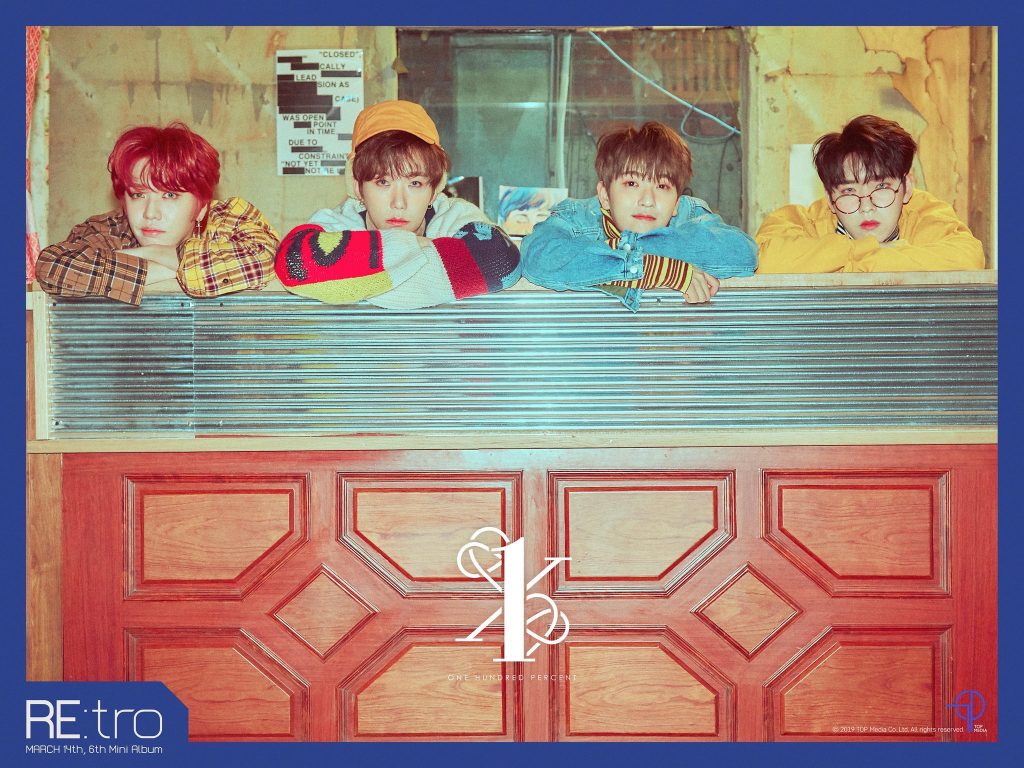 100% just released a new 'HIP' version group photo for their upcoming March comeback. 
The group is set to make their comeback on 14th March with their 6th mini album 'RE:tro'.
On 2nd March, via the group's social media accounts, a new group photo or official photo for 'HIP' version was released.
It features all the 4 members standing behind a counter and leaning forward on the glass with their hands folded. The outfits are the same as the previous 'HIP' version teaser images that were released a few days back.
Check out the new group photo below –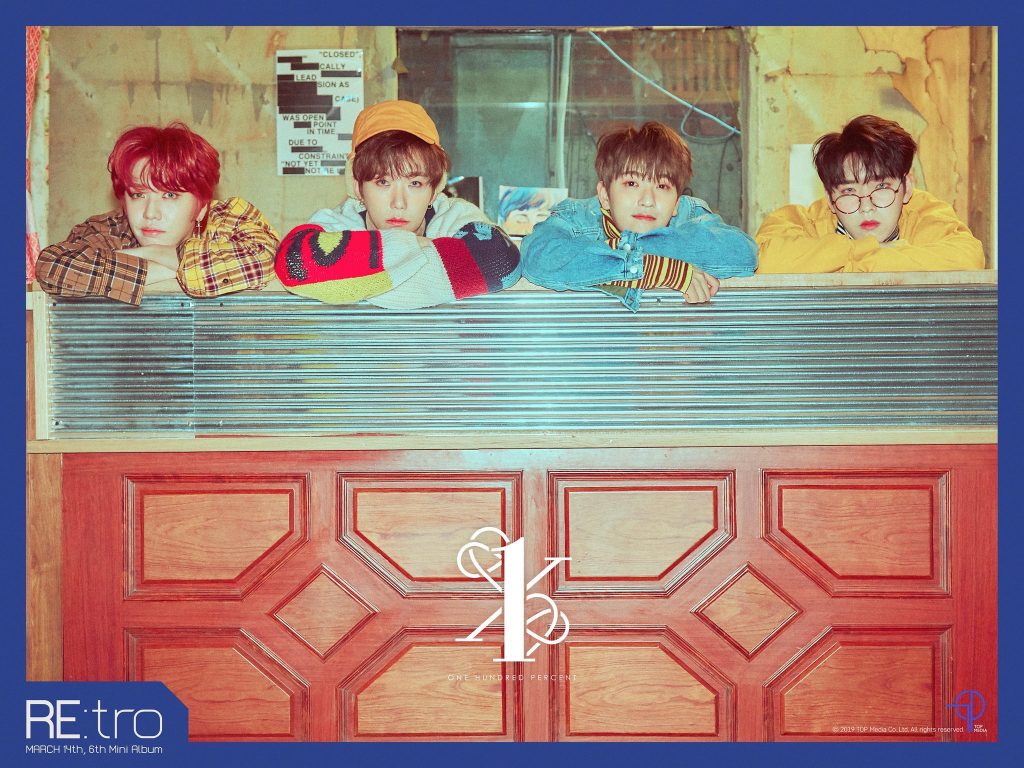 Tags: 100%, 100percent, Chanyong, Comeback, Hyukjin, Jonghwan, k music, RE:tro, Rockhyun, top media