BTS, 'Burn The Stage' and Indian ARMYs
Posted by : TeamNH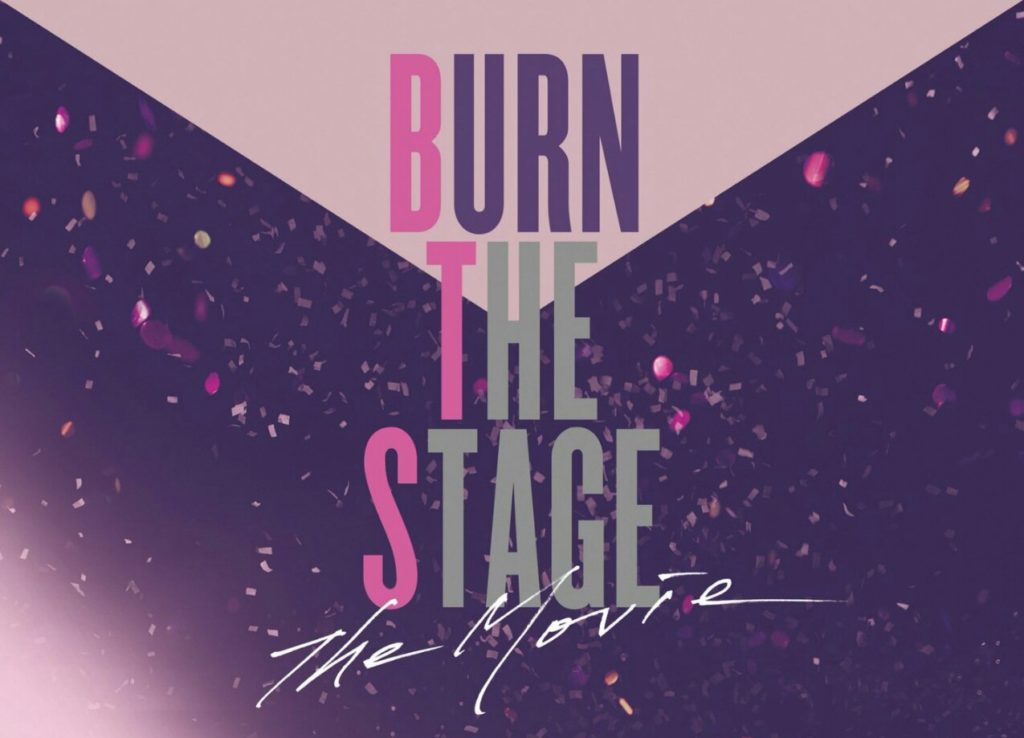 For much of the Indian population, 25th November 2018 was just another Sunday. But for an approximately 25,000+ and increasing number of youth, the excitement was palpable and thrumming in their veins from the moment the day began. Why? The release of BTS' 'Burn The Stage: The Movie' in India. When the documentary following the BTS members on their 'Live Trilogy Episode III: The Wings Tour' (2017) received it's hard earned release date (after setbacks from the originally scheduled release on 16th November), ARMYs across the nation collectively breathed a sigh of relief when it was confirmed that the movie would release on 25th November. Come 19th November, tickets went on sale and sold out in an hour with INOX Leisure Limited scrambling to meet the demands of enthusiastic ARMYs to open more shows across the country. The rush for tickets even caused the INOX website to crash several times.
It's no surprise considering that 'Burn The Stage: The Movie' debuted to almost $14 million from 1.4 million admissions, breaking the record previously held by 'One Direction: Where We Are' (2014) which debuted with 1.2 million admissions.
Fan Projects and Events
On the day of release, with morning shows being screened as early as 10 AM, social media blew up from the wee hours of the morning with ARMYs describing how excited they were to watch the movie and how busy they were with ARMY event preparations. As outlandish as an event at a movie screening may sound to some, to avid K-Pop fans – a K-Pop event requires a fan project.
And ARMYs did not dissapoint.
Projects were announced by several BTS fanbases in India, notably Bangtan_India, BTS_IndianARMYs and BangtanINDIA to name a few. At cinema halls, fanbase admins gave out banners, photocards, stickers, flower pins and even balloons to ARMYs attending the movie.
A common theme was the color purple and many (if not all) ARMYs wore a purple ribbon to signify their solidarity with one another and as defined by BTS member V (Kim Taehyung) – "Purple is the last color of the rainbow, so it means I will trust and love you for a long time."
A quick conversation with the BTS Indian ARMYs founder Ditto (26) revealed that alongside her team they aim to spread love and positivity through these events despite the hardships that go into organizing them. She is quick to add – "Loving yourself is the main message BTS has. We purple you BTS!"
Here is a glimpse of some of the events held by BTS fanbases across the country!
The ARMY: BTS' Indian Fanbase 
'Burn The Stage: The Movie' drew a crowd that was as diverse as they come, ranging from the precious age of five to grandparents turned ARMYs. Some were  budding journalists and some were doctors. Some have been ARMYs since BTS debut in 2013 while some have recently joined the fanbase.
As fanchants echoed and fans made fast breaks to both collect and distribute photo cards, the atmosphere before and after the movie remained electric.
As much as the general population sees this phenomenon as an 'infatuation' with seven pretty boys, ARMYs will prove you wrong.
ARMYs Take: What Does BTS Mean To You? 
"I found BTS… In a dark phase of my life. I hope people see them as more than just good looking boys. They inspire people. I've started to love myself and that's the most important thing. If BTS weren't in my life, I don't know where I would be." – Ritika (22)
"They're my pole. I'm stable because of them." – Sakshi (18)
"For some it must be comfort. For me, it's like a refuge or maybe my inspiration and confidence. They've instilled the confidence in me to love myself and it's thanks to them that I wasn't walking alone in my hard times." – Ipsa (23)
"Actually… It's really deep. They've saved me from comitting suicide. They just mean a lot to me." – Anushka (16)
ARMYs Take: What Did You Think of the Movie? 
"It was very emotional. I could feel their sincerity." – Rhea (17)
"I felt emotional. I felt inspired. My love for them has bloomed even more." – Saakshi (24)
"I literally cried the whole movie. It was the best experience ever." – Anya (15)
"The one thing I love the most about them is how they connect with fans. How they bring out their stories and how we can connect with those stories, those struggles, those moments they've shared with us. This took it to another level. I feel like I'm one step closer to them. They touched my heart." – Saibe (25)
ARMYs Take: What Do You Hope Will Happen Next? 
"These events should be on a larger scale! I'll sell my soul for a concert here!" – Adrien (30)
"They should come to India. We need a fanmeet." – Khushboo (16)
"I want more people to understand BTS, not just as idols but as normal humans. We're also hoping that BTS come to India for a concert." – Ditto (26)
"I really hope we can have a BTS concert here in India in the near future. A real full scale K-Pop concert." – Fatima (26)
Here are some photos from the Nehru Place, Delhi screening that our team took.
The 'Burn The Stage: The Movie' release in India was a momentous occasion for ARMYs in India and with it's undoubted success, perhaps BigHit Entertainment may have finally recognized the Indian ARMYs – their passion, their hopes and their numbers! If you watched it too, comment below how was your experience!
Tags: ARMY, army india, BigHitEntertainment, BTS, btsindia, burn the stage, INOX, kpop, kpop idol, kpopindia